Naan with toppings is my Dublin-based daughter Nadisha's quick-fix dinner meal.
She buys the naans from the local grocery store (naans are made by plenty of European and American supermarket brands nowadays and by many companies in India too) or the local Indian store and uses a bunch of toppings including an egg.
Egg on naan, as over-the-top fusion as it may sound, is a wonderful combo and an Indian-naan type adaptation of the Mexican tortilla-egg preparation huevos rancheros.
Nadisha also adds grated cheese and sauteed mushrooms. But umpteen additions and variations are possible, like instead of cheese either crumbled paneer or fresh buffalo mozzarella or feta.
You might add additional toppings like rocket leaves or baby spinach, chopped green capsicum, sumac (tangy, lemony Middle Eastern spice), fried pieces of baingan (eggplant), slices of zucchini, sundried tomatoes, tomato salsa or pesto paste, fresh herbs (basil, parsley, dill, thyme) or an extra Indian flavour like kasuri methi, so the dish is a cross between Indian/Turkish naan, pizza and Mexican.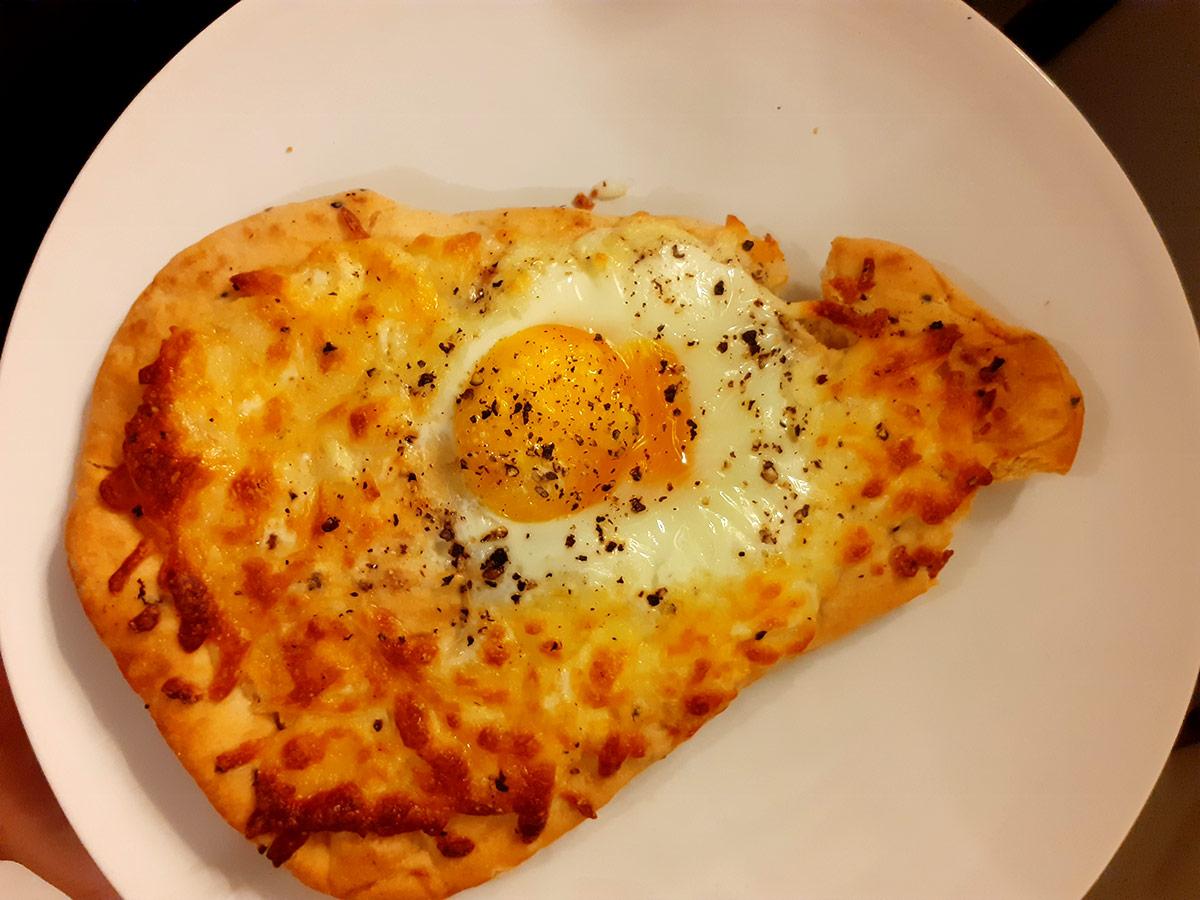 Nadisha's Egg Naan
Serves: 2
Ingredients
2 naans (bought packs usually contain 2 pieces)
100 gm mushrooms
2-3 tsp chopped garlic
1 tbsp extra virgin olive oil
2 pinches salt
2 pinches black pepper powder
2 tsp Tabasco
6-8 tbsp grated cheese
2 eggs
Rocket or arugula leaves or baby spinach, optional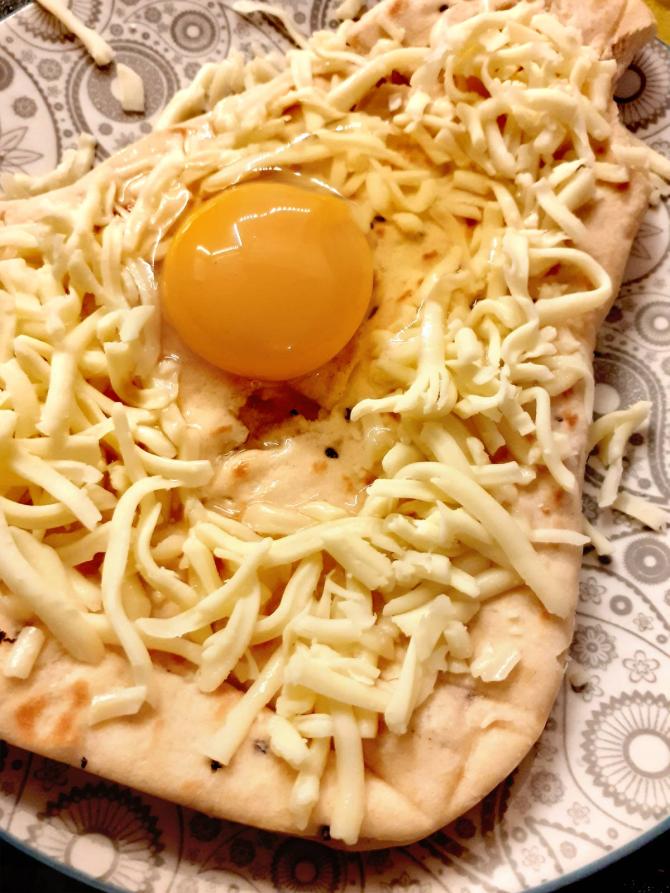 Method
First, lightly roast the naans on a foil-lined tray for about 5-10 minutes in a 180 °C oven till warmed through.
Saute the mushrooms in a frying pan with the chopped garlic, olive oil over medium heat for 5 minutes.
Season with a pinch salt, a pinch pepper and the Tabasco.
Keep aside.
Place the roasted naans on a cutting board or large plate/platter or flat surface and add a layer of mushrooms on top of each.
Sprinkle a layer of cheese, 3 tbsp on each naan about.
Crack an egg each on top of each naan.
Sprinkle with additional pinches salt and pepper.
Carefully place the now loaded naans back into the oven on the tray and bake for 15 minutes in a 180 °C oven or till the egg is cooked.
Before serving, while the naans are still piping hot, garnish with a layer of chopped rocket leaves.
Zelda's Note: To use any of the additional toppings suggested above, saute the green capsicum or eggplant or sun-dried tomatoes while sauteeing the mushrooms and season with whatever extra spice or herb you prefer.
If using pesto paste or salsa, add that onto the naan before the veggie toppings.
To make naan from scratch, try Dr G Padma's naan recipe.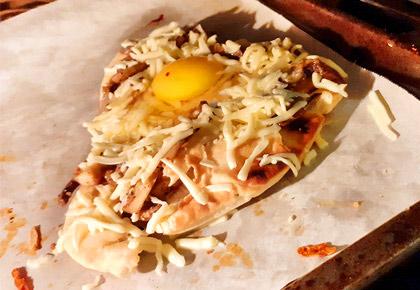 Source: Read Full Article