Don't mind a bit of slurping on the dinner table? Then try Sunita Harisinghani's Marvai Gassi or Mangalorean Clam Curry.
The clams are cooked in an aromatic curry with the big, bold flavours of Indian spices, and is to be relished hot with neer dosas, rotis or steamed rice.
A staple in most Mangalorean households, you don't need a special occasion to enjoy this dish.
The recipe was passed down to Sunita by her mother Revathi Thimappa Kotian, and the dish is a winner at her home.
She follows the recipe, step by step, and serves it with oodles of love for her son Hitesh, who absolutely adores her cooking.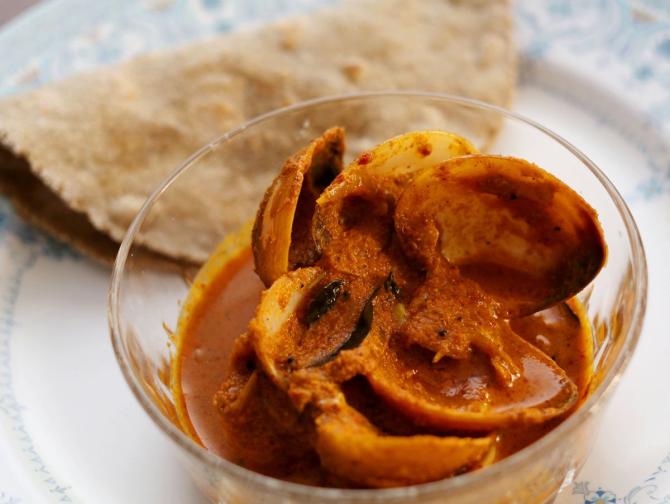 Mangalorean Clam Curry
Serves: 3-4
Ingredients
1 kg marvai or clams
½ medium-sized fresh coconut, grated
3-4 dry Kashmiri red chillies
3-4 dry spicy red chillies, any variety will work
3 tsp dhania or coriander seeds
1 tsp jeera or cumin seeds
½ tsp ajwain or carom seeds
¼ tsp methi or fenugreek seeds
¼ tsp rai or mustard seeds
4-5 black peppercorns
Small piece dalcheeni or cinnamon stick
4-5 laung or cloves
1 medium-sized onion, sliced
10-12 curry leaves
3-4 garlic pods
½ tsp haldi or turmeric powder
3 tsp oil
Marble-sized ball of tamarind, soaked in a little water and strained
Water
Salt
Chopped green dhania or coriander or cilantro, to garnish
Method
In a heavy-bottomed kadhai over medium heat, dry roast the grated coconut, ½ portion of the sliced onions, dry red chillies (both varieties), fenugreek seeds, coriander seeds, cumin seeds, carom seeds, mustard seeds, peppercorns, cloves, cinnamon.
Take off heat and cool.
Transfer into a blender.
Add the tamarind.
Grind to a coarse paste.
Wash and clean the clams a couple of times under running water to get rid of the sand.
Fill a large saucepan with1 water and add the clams and let it boil until all the clams open up.
Some of them may not open.
Make sure the unopened ones are good to use otherwise you might end up ruining the entire dish.
In a kadhai, heat the oil over medium heat and the remaining onions, curry leaves, garlic.
Saute till golden brown.
Now add the ground masala, turmeric powder, salt and mix.
Add enough water to achieve curry consistency.
Bring the curry to a boil.
Add the clams and cook for 3-4 minutes.
Take off heat and garnish with chopped coriander leaves.
Serve it hot with neer dosas, rotis or steamed rice.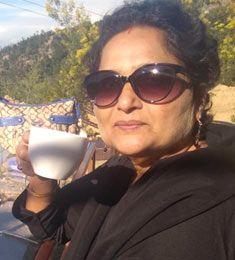 Sunita Harisinghani lives in Navi Mumbai.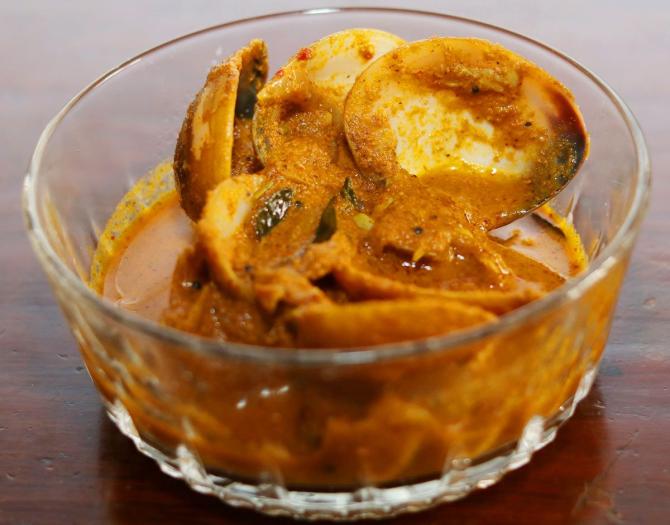 Source: Read Full Article