Prince Harry revealed the possible reasons he feels Prince William and Princess Kate didn't like Meghan Markle in his interview with Tom Bradbury on ITV, which aired on Sunday evening.
TRENDING NOW: Zara Tindall has a total Cinderella moment in beautiful billowing dress – wow
The sit-down coversation held in California, discussed the Prince's string of royal bombshells in his new memoir Spare. Excerpts of the novel were leaked on Thursday and went unanticipatedly on sale in Spain on the same day.
WATCH: Prince Harry reveals possible reason William and Kate didn't like Meghan
Harry explained that there "were lots of different reasons," why William and Kate may not have liked Meghan. He continued: "I don't think they were ever expecting me to get – or to become – to get into a relationship with – with someone like Meghan who had, a very successful career. There was a lot of stereotyping that was happening, that I was guilty of as well, at the beginning.
EXPLOSIVE BOMBSHELLS: Prince Harry opens up about experience with psychedelics amid Princess Diana's loss
SPARE: Prince Harry: The one question he refused to answer about Prince William
"So you know, the fact that I had that in the back of my mind, and some of the things that my brother and sister-in-law – some of the way that they were acting or behaving definitely felt to me as though unfortunately that stereotyping was causing a bit of a barrier to them really sort of, you know, introducing or welcoming her in."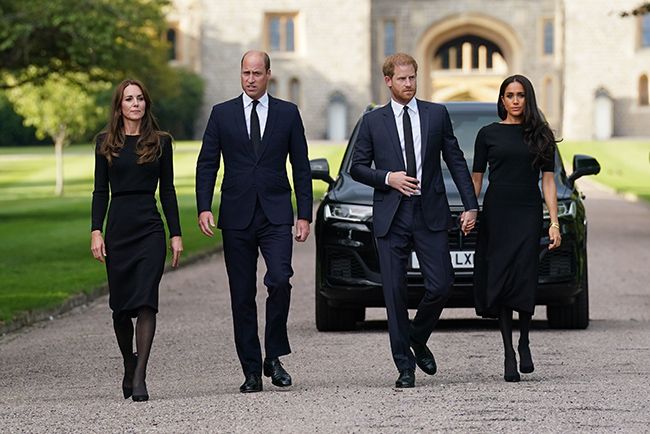 The four were last seen together at the Queen's funeral in September
Clarifying his words, he added: "Well, American actress, divorced, biracial, there's – there's all different parts to that and what that can mean but if you are, like a lot of my family do, if you are reading the press, the British tabloids, at the same time as living the life, then there is a tendency where you could actually end up living in the tabloid bubble rather than the actual reality."
Ahead of the comments, Harry jested that the Prince of Princess of Wales were fans of the sitcom Suits, which Meghan Markle starred in ahead of meeting her husband.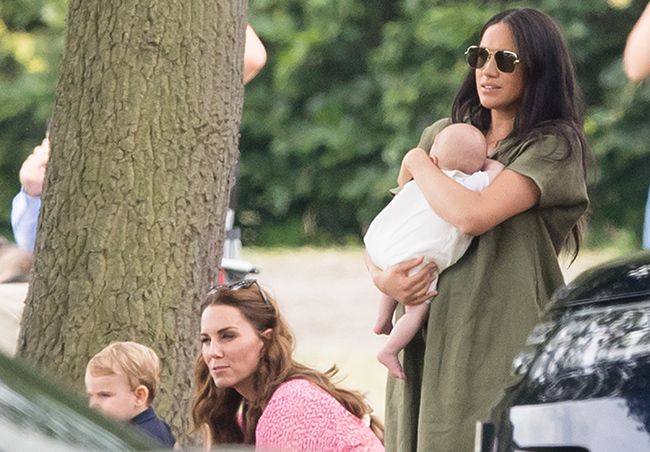 William and Kate were fans of suits
Other major revelations in the interview detailed the moment King Charles broke the news of Princess Diana's death to Harry, the Prince defending Lady Susan Hussey and Harry addressing the comments made about Archie's skin colour in the tell-all Oprah interview which can all be found in our full round-up piece here.
Make sure you never miss a ROYAL story! Sign up to The Royal Explainer newsletter to receive your weekly dose of royal features and other exclusive content straight to your inbox.
Source: Read Full Article