Kate Middleton's sister Pippa Middleton is about as close as you can get to being British royalty without actually being related to the Queen. (She's even set to inherit a fancy title!) But one perk Pippa doesn't have? A stash of literal gold bars, tiaras, scepters, thrones, and castles. However! While Kate and Pippa didn't grow up as members of British nobility, they did grow up rich. And thanks to a successful career as an author, some serious family funds, and her husband James Matthews' even more serious family funds, Pippa's net worth is almost as high as the likes of Prince Harry. And honestly, it's a lot higher than a ton of the other royals. Here's a breakdown of her massive wealth.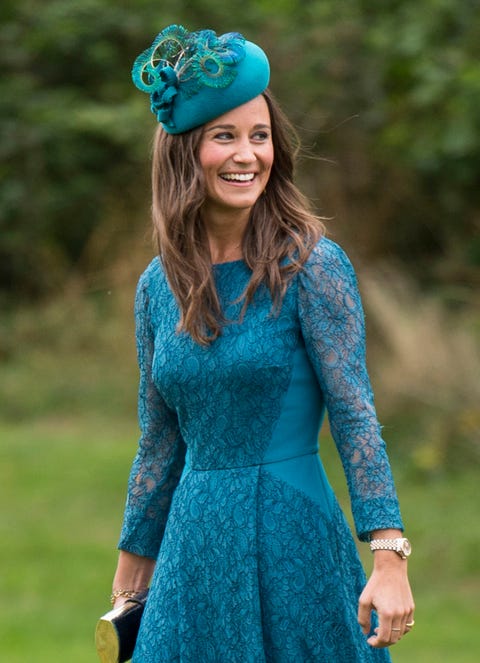 Pippa's Made a Small Fortune as a Writer
And by "small fortune," I mean large fortune. Before Pippa was Kate Middleton's Sister™, she worked in public relations and events management, as well as at her parent's company Party Pieces. So she was definitely qualified to write Celebrate—her debut book about party planning, which earned her a £400,000 advance from Penguin Books in 2012 according to Celebrity Net Worth. Pippa went on to publish a cooking book in 2016 called Heartfelt, and while her advance on that one isn't known, let's assume it was around the same…meaning Pippa's likely a millionaire from authoring two books alone.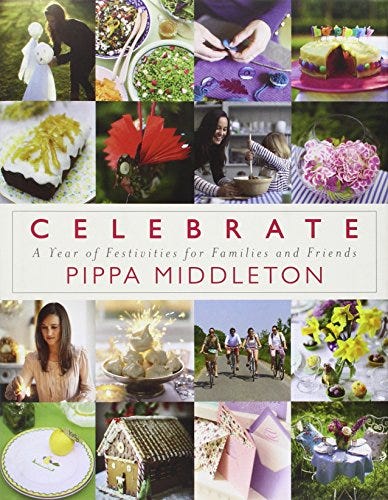 The Middletons Have a Ton of Money
Carole and Michael Middleton's company, Party Pieces, is super successful and catapulted the family to self-made millionaire status. As of 2013, the family's company was valued at around £30 million and it appears to be going strong ten years later (though Party Pieces did lose a reported £1.068 million during the pandemic…but hopefully they've since bounced back).
https://www.instagram.com/p/CHdZy5El1-7/?utm_source=ig_embed&utm_campaign=loading
A post shared by Party Pieces (@partypieces)
Her Husband's Family Is Also Wildly Wealthy
So Pippa's husband James Matthews is a former professional racing driver and hedge fund manager, both of which are extremely lucrative professions in their own right. Meanwhile, he's currently the CEO of Eden Rock Capital Management, which has made him an absolute fortune. How much, you ask? Back in 2017, David Friedman, aka the co-founder of WealthQuotient, spoke about James' financial situation to E! News, saying, "His stake in Eden Capital and the money he potentially has taken out over the last 16 years could make him a demi-billionaire or close to a billionaire on his own merits."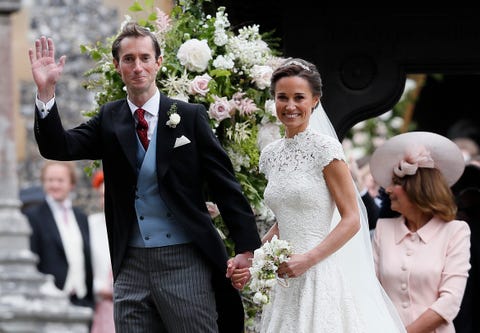 On top of allllll that, James family is also wealthy. This guy is literally the son of the David Matthews, the Laird of Glen Affric in Scotland (which James will inherit). Plus, his family owns Eden Rock in St Barths—a luxury hotel which celebs love flocking to. Oh, and did we mention the Matthews have a 18th-century manor house in Nottinghamshire? And that Pippa and James just sold their London home for £22.5 million in exchange for a 30-room Georgian mansion in Berkshire?
https://www.instagram.com/p/ChPYuFBsxiU/?utm_source=ig_embed&utm_campaign=loading
A post shared by 𝑬𝒅𝒆𝒏 𝑹𝒐𝒄𝒌 – 𝑺𝒕 𝑩𝒂𝒓𝒕𝒉𝒔 (@er_stbarths)
So, What Is Pippa Middleton's Net Worth?
$50 million, according to Celebrity Net Worth. And if you're wondering how that compares to the royals, the Queen's granddaughter Zara Phillips has $20 million, her other grandchild Prince Harry has $60 million, her daughter Princess Anne has $30 million, and her son Prince Edward has $10 million. Meanwhile, Kate Middleton also has $10 million to her own name (but this will change the second Prince William inherits the Duchy of Cornwall and they become absolutely loaded). So yeah, Pippa is richer than most of the royal family, the end!
Source: Read Full Article