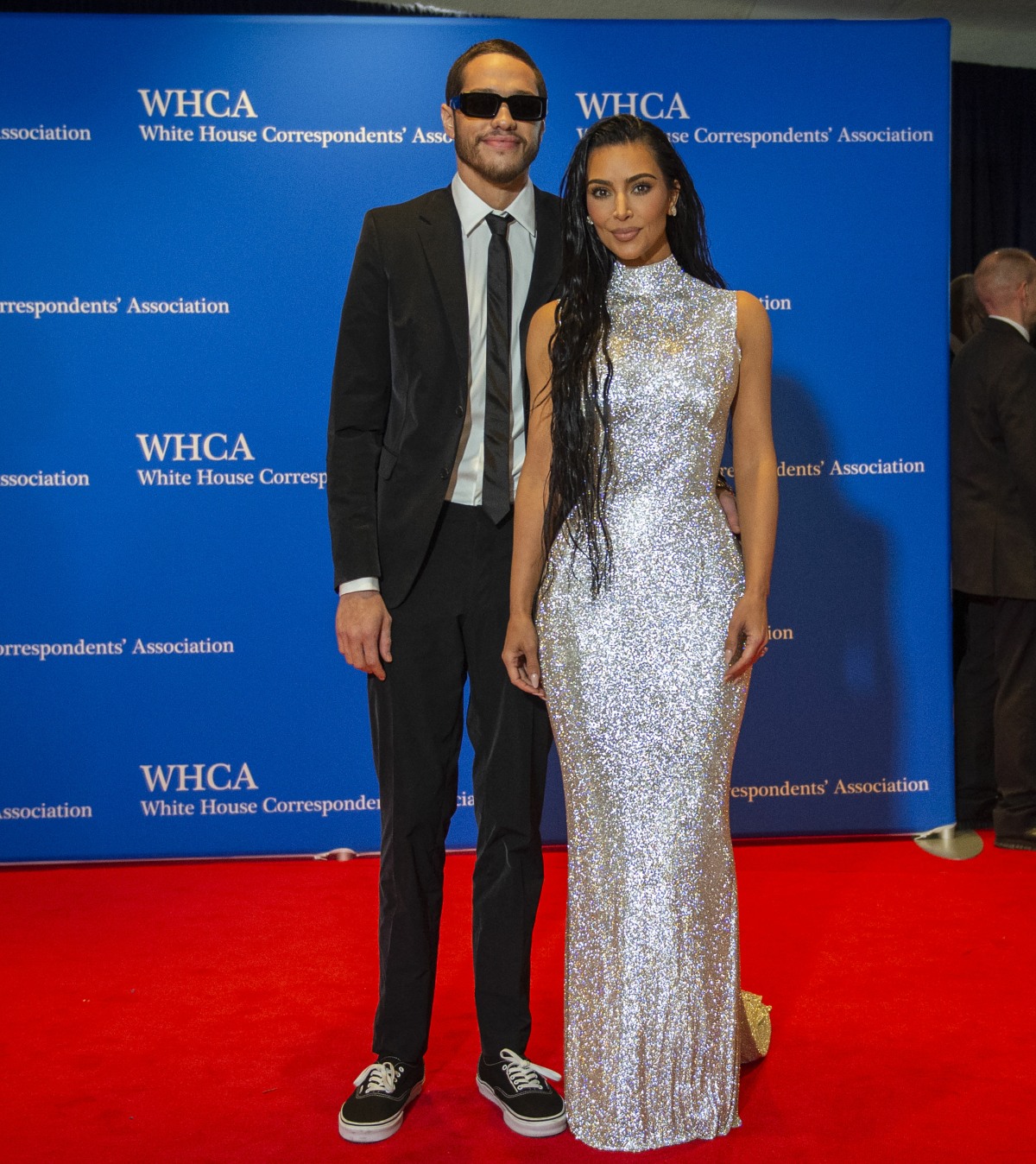 It's wild how I used to not like Pete Davidson at all and I used to think he was a skeevy creep. Nowadays, I kind of like him? He's not my fave or anything, but I do like him. I also think he's changed and matured a lot in recent years, which definitely helps. It's sort of fun to watch his relationship with Kim Kardashian, a single mother of four kids, and watch him step up to that in a real way. Like, he genuinely seems to enjoy being with a mom. He enjoys being with Kim's kids. So, Kevin Hart has a new Peacock series called Hart to Heart, where he interviews celebrities and friends. Pete was one of the first guests, and in a preview, Pete talked about how he can't wait to be a dad.
Pete Davidson hopes to start a family of his own one day! In a sneak peak of Kevin Hart's Hart to Heart series, which premieres on Peacock on July 14, the former Saturday Night Live star, 28, opened up about his desire to become a father, admitting that he's looking forward to eventually starting a new "chapter" of his life.

"My favorite thing ever, which I have yet to achieve, I wanna have a kid. That's like my dream. It's like, super corny," said Davidson. Hart, 43, then quickly interjected, telling Davidson, "That's not super corny – that's the best godd— thing you could do in life."

"It would be so fun. Dress up the little dude," continued the comedian. "That's kind of what I'm just preparing for now, is just trying to be as good as a dude, develop and get better so when that happens it's just easier."

Davidson also admitted that despite him having a "not great" childhood, he considers himself a "family guy."

"Dad passed early. Single mom. New sister," he said earlier in the clip, referencing his younger sibling who was around "2 to 3 years old" at the time of his father's death. "Just did not handle it great. It was just like a f–-ing nightmare."

Davidson's father, Scott, a New York City firefighter, died in the Sept. 11 terrorist attacks when he was just 7 years old. "I tell my friends that all the time if my childhood was fine I'd probably be a construction worker in Staten Island and be the happiest guy ever," Davidson added. "But that weird s— that it does to you, made me love comedy."
[From People]
I love that he talks about how he's trying to be better in preparation for fatherhood, and that it's a real goal in his mind. All too often, that kind of conversation and goal-setting is exclusive to women, at least culturally here in America. Parenthood is something women prepare for and plan, while it just "happens" to men. Anyway, all of this just made me wonder if Kim and Pete will have a baby together. I really wonder…
https://www.instagram.com/p/Cf4gpU7v87y/
Photos courtesy of Instar, Avalon Red, Instagram, Backgrid.
Source: Read Full Article