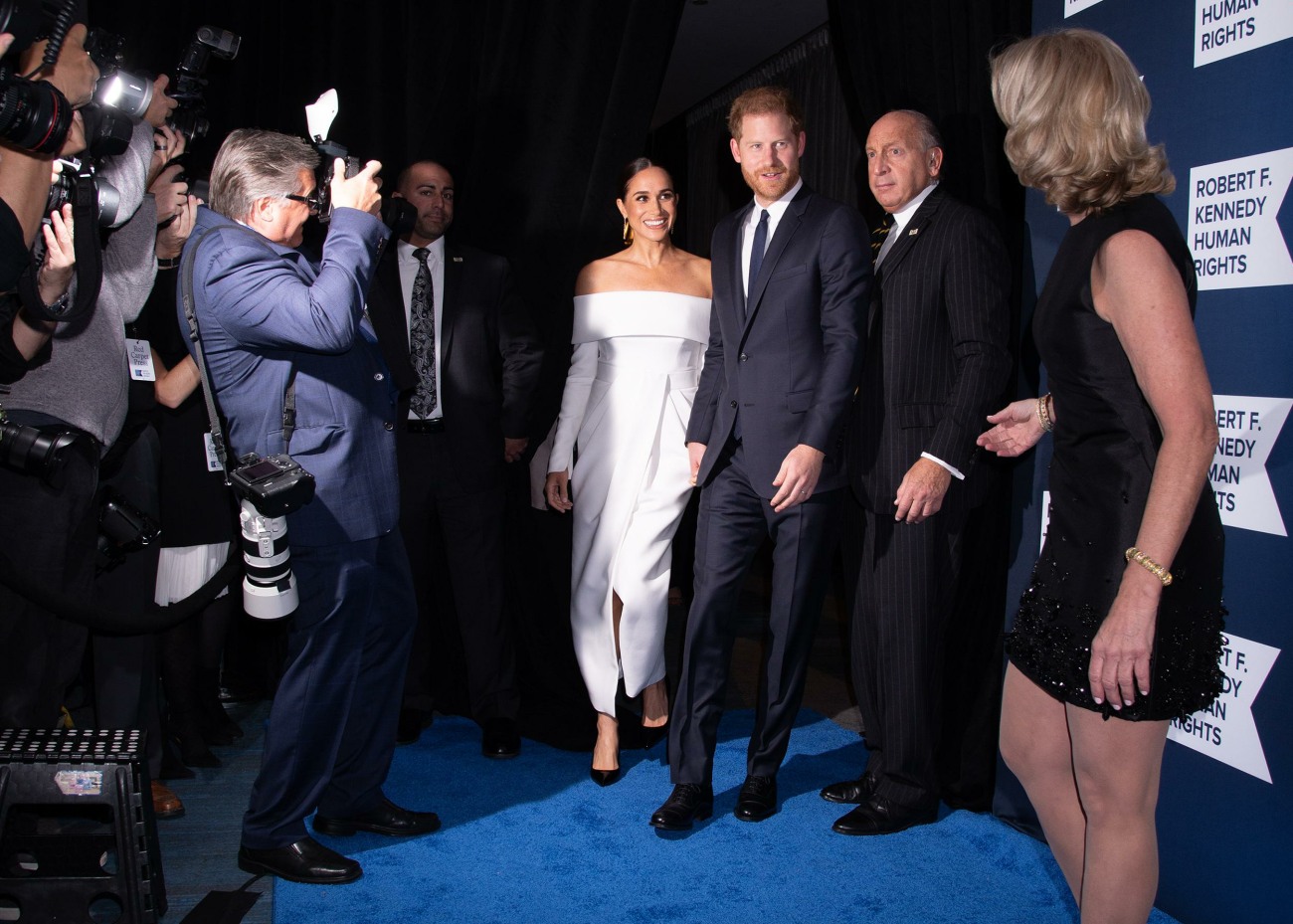 I keep forgetting that Rupert Murdoch's vast empire has tentacles everywhere. Murdoch's NewsCorp owns HarperCollins, one of the biggest publishing houses in the world. Prince Harry's Spare was published by Penguin Random House though, as was Carley Fortune's Meet Me at the Lake. So while HarperCollins doesn't have intimate knowledge of the deal, News Corp is such a major player in the publishing world, they get insider book and publishing tips, plus they have an ax to grind about deals they missed out on. All of which means that I sort of halfway figured out why The Sun and Page Six (both owned by News Corp) are writing so many exclusives about the Duke and Duchess of Sussex "buying the rights" to Fortune's bestseller. That's what The Sun claimed over the weekend, that the Sussexes bought the rights for $3 million. But Page Six's sources claim that Netflix purchased the rights to Meet Me at the Lake specifically for the Sussexes. Page Six also has some almost positive things to say about the Sussexes' business?
The 'Meet Me at the Lake' deal: The deal was signed in the past few weeks — and despite initial reports, the Sussexes didn't buy the rights to the book, believed to be worth around $3 million. Instead, Netflix purchased it for them to produce under their Archewell Productions arm, we're told. The book is "right up their alley," said an insider. Plus, said the insider, "They love love stories and rom-coms."

Archwell restructuring: The couple have been restructuring their team amid the departure of top producer Ben Browning, who was the head of internal content at Archewell Productions and oversaw the documentary. Page Six can also reveal they have parted ways with their talented senior vice-president of scripted television, Nishika Kumble. She lasted less than two years in the role.

Missing Hollywood? Asked whether Markle — whose show "Suits" is currently topping the charts on Netflix — has missed Hollywood, a friend said: "I'm not sure you can miss Hollywood when you're one of the most famous women in the world!" Another Hollywood insider told us, "If you make money in Hollywood, you're taken seriously."

What WME is doing: With Markle having signed with Ari Emanuel's powerhouse talent agency WME in May, a source also told Page Six that she and Harry "have a lot of logs in the fire. Production is one piece of the pie. It's not all entirely shaped by Ari — they've had the deal with Netflix for a while. Everyone has criticized them, but they now have the right team and vision in place and execution is happening," continued the source. "Meghan's not doing a Reese [Witherspoon] or making acquisitions for herself… She doesn't want to direct or act."

A little bit of Goop: Someone who knows the couple told Page Six that Markle wants to be like a combination of famous women: "A bit of Reese, a bit of Gwyneth [Paltrow, founder of Goop] a bit of Princess Kate, a bit of Gloria Steinem."
[From Page Six]
I hope WME is putting together a lot of deals and that they have a magnificent autumn rollout, because there have been too many negative business-related headlines happening for months. They need some good news and prominent deals. I still believe that Meghan should get some brand-endorsement deals! As for Meghan wanting to be a combo of Gwyneth, Gwyneth, Kate and Gloria Steinem… eh. That rings false to me, mostly because of the inclusion of Kate? Like, one of these things is not like the other. Meghan is a content-creator now and a brand unto herself, so yeah… maybe a little bit of Reese and Gwyneth. I also find it entirely possible that Netflix purchased the rights for the Sussexes, rather than the Sussexes buying the rights themselves.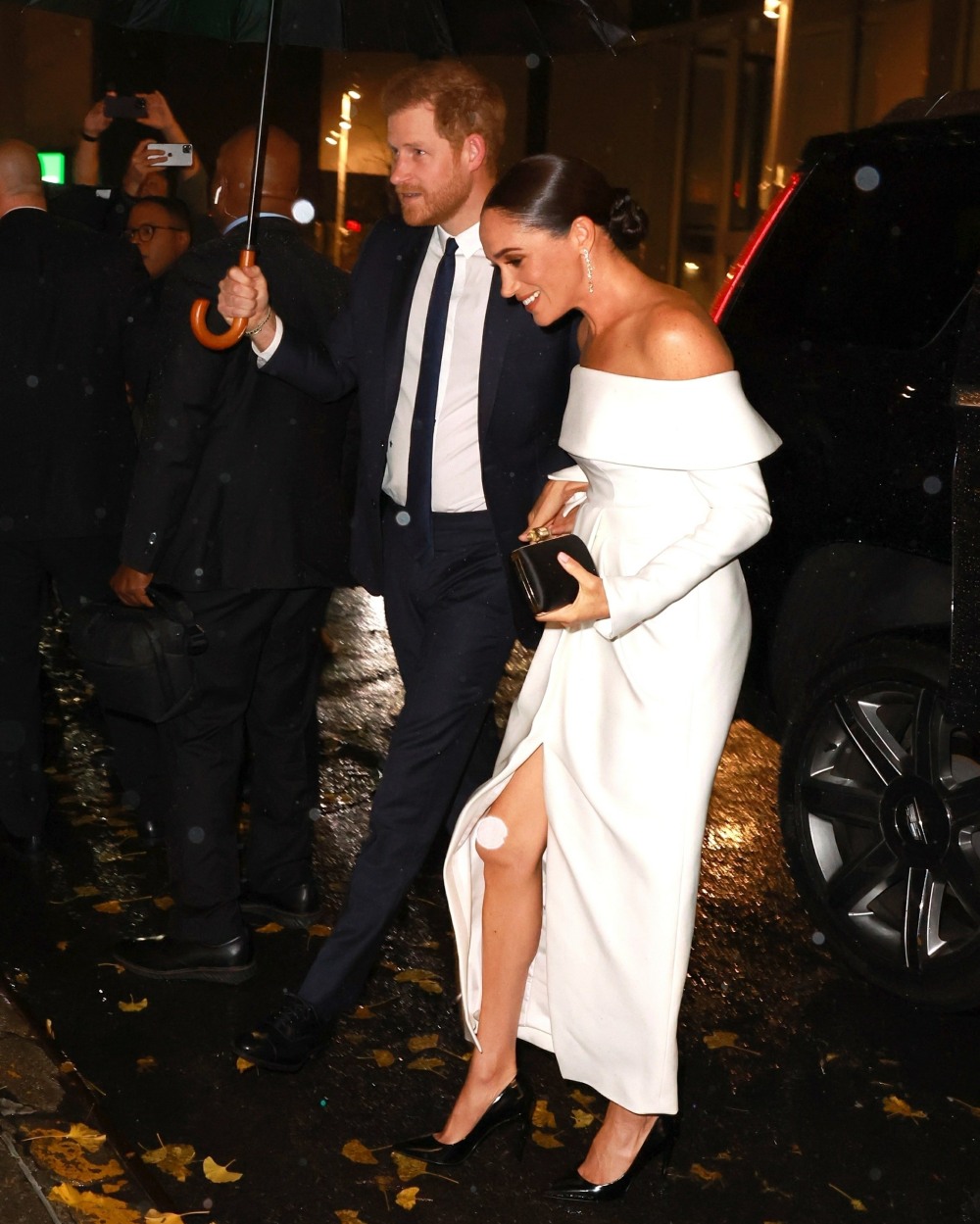 Photos courtesy of Backgrid, Cover Images.
Source: Read Full Article