Wendy Williams has upset a lot of music industry professionals in the past. One of the feuds is between her and rapper Method Man. Before she debuted her Lifetime biopic, the talk show host shared that she had sex with the Wu-Tang clan member.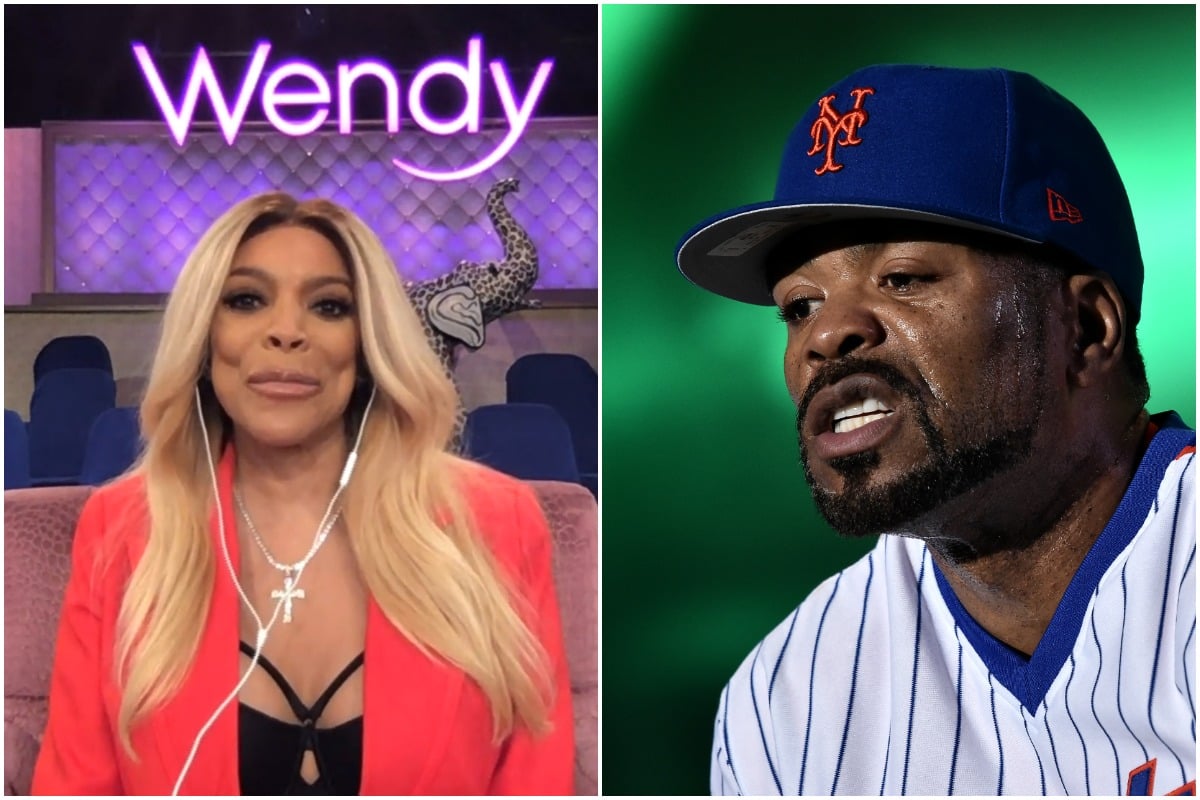 Wendy Williams bathed Method Man in a jacuzzi tub
On January 30, 2021, Williams premiered her movie Wendy Williams: The Movie. The film depicted the Daytime Emmy nominee's life from her humble beginnings in New Jersey to her talk show in New York, which premiered in 2008.
In a January 2021 interview with her show's DJ, Suss One, Williams shared that the biopic covers everything from her cocaine addiction to her tumultuous marriage with Kevin Hunter. However, one of her past lovers didn't make it into the movie. She told DJ Suss One that she opted to leave her sexual experience with Method Man out of the production. 
Although she left out the "one-night stand" with the rapper out of the movie, Williams dished about it during the interview. According to her, they connected after a fight broke out at a club. Once he saw her, Method Man invited Williams to smoke marijuana with him. She agreed, and they sat and watched a fight together. When it was time to leave, the How High star asked to come to Williams' penthouse in Jersey City. It was there that she proceeded to give him a bath in her jacuzzi tub.
"I smoked a blunt with [Method Man] while I gave him a bath, and it was a one-night stand," she shared.
Why Wendy Williams upset Method Man
During her interview, Williams didn't disclose when the liaison between her and Method Man happened. However, it most likely occurred before either of them was married. On November 30, 1997, the talk show host married Hunter at City Hall. As for Method Man, the "Ice Cream" crooner married Tamika Smith in 2001.
While Williams was working with WBLS radio station in New York, she disclosed information about her former lover's wife on-air. On her show, The Wendy Williams Experience, she shared that the rapper's spouse had breast cancer. According to Complex, Method Man's wife kept the information about her health from her family, and many heard the news on Williams' show. 
Following the Chicago star's comments, the "C.R.E.A.M." artist confronted her in a video. While speaking to The Breakdown, Method Man shared that he took offense to Williams' decision to report on Smith.
"I'd like to thank Wendy Williams for bringing that to the masses 'cause she didn't have to go on the radio and say that sh*t," he said. "I like to keep stuff like that private but yeah, [my wife] was sick. That ain't nobody f*cking business, that's her business, she didn't want anybody to know about it. I respected her wishes right there."
He added, "Nobody knew anything until Wendy Williams said that sh*t."
Wendy Williams said Method Man is still mad at her
Unfortunately, the drama between Williams and Method Man is still ongoing. The mother of one shared in her interview that the Trainwreck actor "is still very angry at me" over her comments about his wife. She also shared that she thought the rapper might deny the story, but she wanted to tell it anyway. 
"He'll deny it — maybe not," Williams said of the Peppermint actor.
Method Man hasn't released a statement regarding the host's claims.
Source: Read Full Article