I was fascinated to see a room that was decorated like an Indian palace at Osbourne House, which was Queen Victoria's home when she visited the Isle of Wight.
The Isle of Wight is a small island off the southern coast of England. Some of its significant landmarks include Tennyson's Monument, The Needles, and Osbourne House.
Here is a diagram to show how we got there.

While we were on the ferry, we sat next to a nice man who gave us lots of recommendations on places to go to on the island.
We followed his recommendations and decided to go to this ancient monastery called Quarr Abbey first. When we stepped out of the car park onto a winding path that was surrounded so densely by trees that it looked like a tunnel.
Leaving the meandering path, I smelt a pigsty! Yes, there were some cute little piglets, and I rushed over to the pen. Then, something hilarious happened! This boy who was feeding the pigs along with his family, threw some food. Just as the miniscule piglet was about to eat it, the piglet's mother shoved him to the side and ate the food herself! We all couldn't help bursting out into hysterical laughter!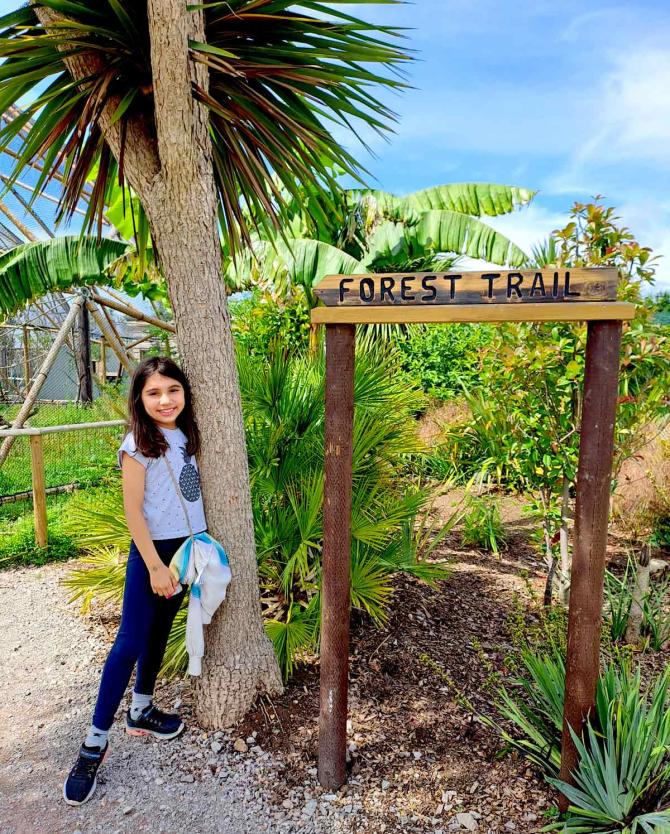 Next, we went to the woods, and I was on the lookout for red squirrels (a species native to the UK). The Isle of Wight is one of the only places where they still thrive in the UK. Sadly, my search was fruitless. But I saw an owl at least!
Fun Fact: One of the reasons people are against building a bridge, between the mainland and Isle of Wight, is that if a bridge were built, the grey squirrels (originally from North America and introduced to England by accident a couple of centuries ago) would end up replacing the native red squirrels. This has already happened on the mainland, and that's why red squirrels are so rare.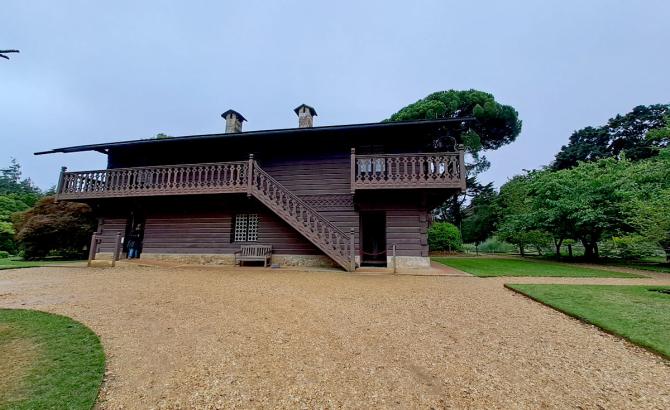 Eventually, we reached the AirBnB we were going to stay at.
Just as we got out of the car, I saw a bookshop with no ordinary name! It was called Babushka Books. Babushka is a Russian word, and it means grandma! You won't believe my surprise when I first saw the store. I decided then itself that I had to go there with my grandma to buy some books!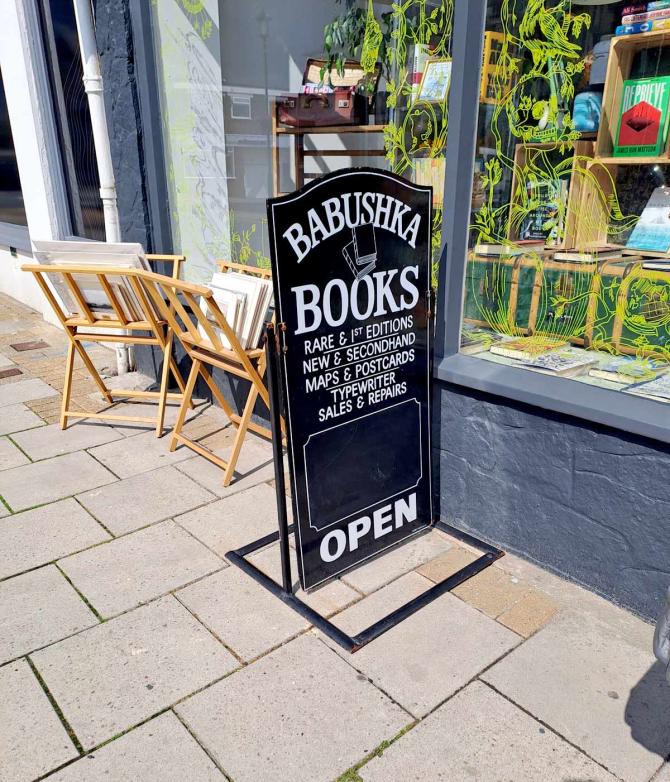 I did go to Babushka Books eventually. That was when we noticed that the bookstore was running a lucky dip, where you could choose a book, but only by reading the four words written on the wrapper. I went over the wrappers again and again, and finally chose a book.
I rushed back, ripped the wrapping off (carefully, of course) and saw that book that I longed to devour was a Secret Seven by Enid Blyton. I was very disappointed. I had read it two years ago, when I was seven years old! As my excitement vanished, my grandma suggested we go back and request for an exchange.
Guess what?! The shopkeeper immediately agreed, and said that she had also read the book when she was a little younger than I am now. I realised just how nice and understanding people there were!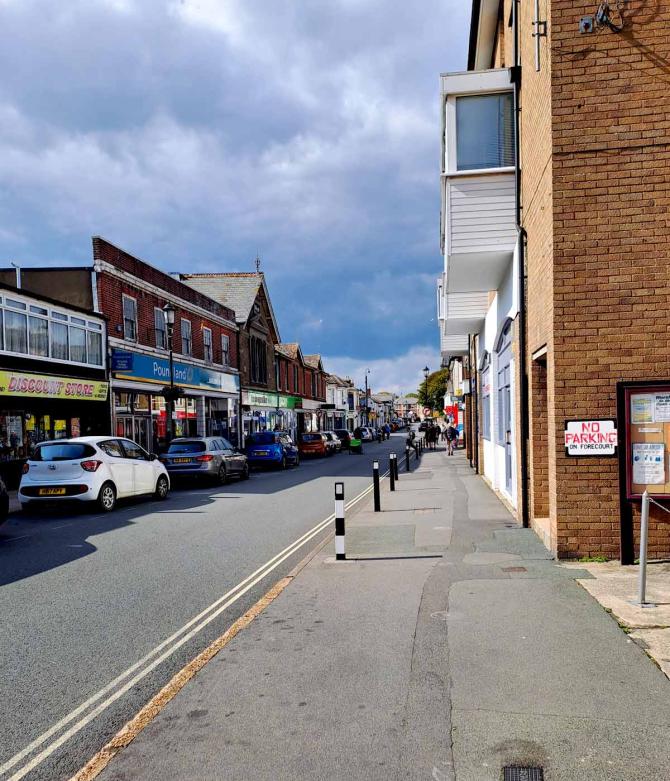 The next day we went on an incredible hike! We saw Tennyson's Monument. He was a famous Victorian poet who wrote, among other masterpieces, the poem Charge of the Light Brigade about the Crimean war.
Then, we went to a stunning cliff, on which we saw The Needles, (a world-renowned rock formation). The views were breathtaking. But the wind was so cold and loud that my hair blew around until it got horribly tangled.
Next in the list was the Osbourne House which was Queen Victoria's house when she and the family visited the Isle of Wight.
I was fascinated to see a room that was decorated like an Indian palace.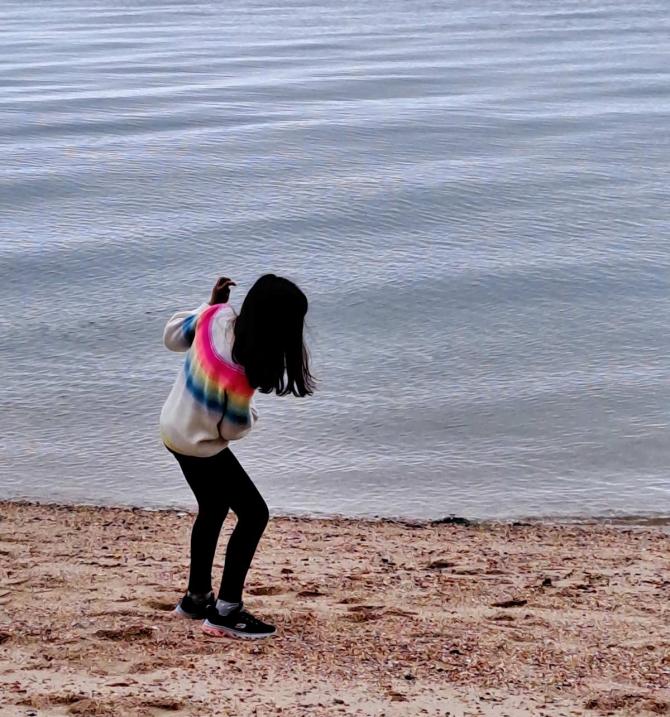 From there, we went to Victoria and Albert's private beach, where I tried stone skimming, not so successfully.
On the palace grounds was the Swiss Cottage which was basically a life-sized playhouse used by Queen Victoria's children. Prince Albert had designed the Swiss Cottage himself for his children! It was not only used by them to play, but also as a learning space where Albert taught them.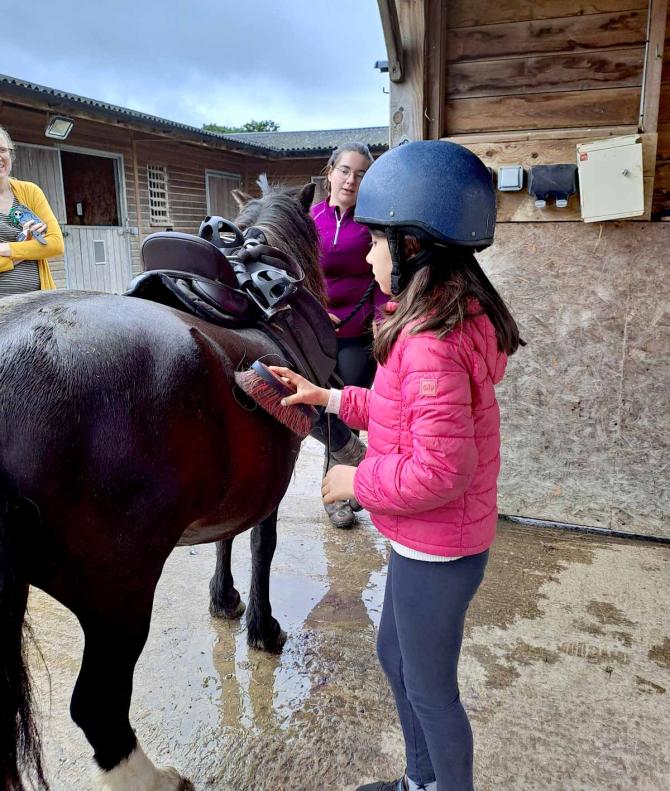 The next day I got up very happy because it was the day I was going riding.
Once we reached the riding school, a nice woman gave me a riding hat. Next, she led me to the pony I was going to ride. I had to first work on grooming it laboriously, but with love and care.
She told me some cool facts about horses. For example, horses match their pulse to the others. This is because they are herd animals. When in a dangerous situation, if one horse senses the danger and gets stressed, the entire herd does so too — think of it like an early warning system.
After that, she helped me get on the pony. My pony was called Alfie and was cute!
As we started riding, something hilarious happened; the pony farted with every step he made!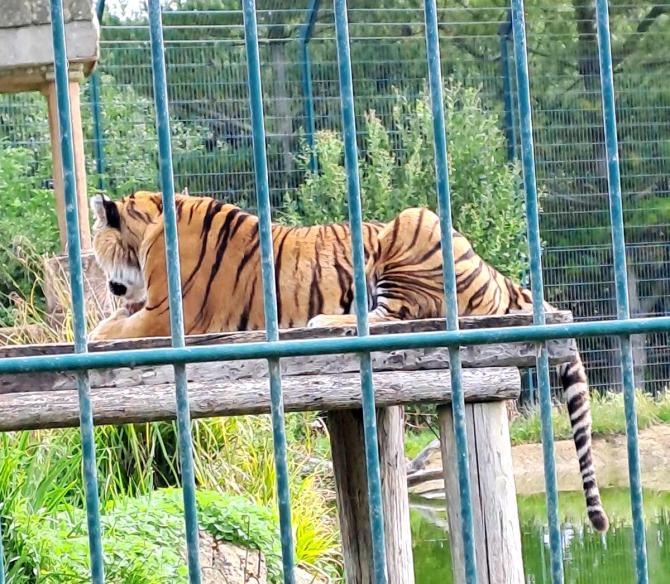 It was time to leave the island. All of us packed our bags and left the house. I felt so proud of myself because I hadn't forgotten a thing!
When Acha (my father) said we had a few hours before we boarded the ferry, I remembered what the man we met on the ferry told us. He said there was a wildlife sanctuary near the port!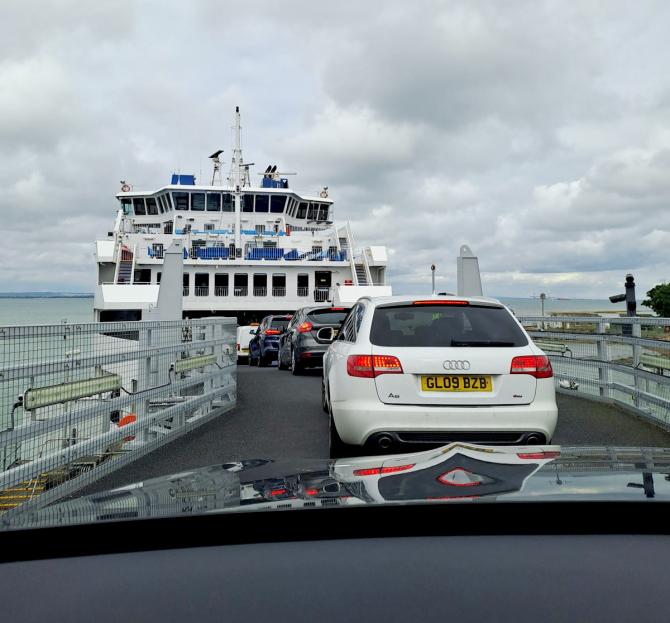 Once inside the sanctuary, I realised how badly animals were, and still are, treated by circuses. One of the tigers was limping to this day due to a fall at a circus performance. It was painful to see him limp.
Soon we boarded our ferry to the mainland.
I said in my mind: Goodbye, Isle of Wight. I hope we come back soon…
Travel tips for the Isle of Wight from Maya!
1. Getting to the isle is easy. You can take a ferry from Portsmouth. If you are coming from somewhere else, you can drive to Portsmouth, and then take a ferry there.
2. If you like walking, you can look on the National Trust website for trails that lead you to stunning landscapes.
3. Visiting Osbourne House is a stunning experience! Don't forget that, apart from the palace itself, there is a woodland trail, a private beach (now open to the public), and the Swiss Cottage. Wow, so much to do!
4. I recommend staying in Shanklin Old Town; it is a very cosy area.
5. If you like horseriding, or just animals in general, it is a good idea to visit either some stables, where they allow you to ride, or a farm, where you can see various animals and sometimes can pet them.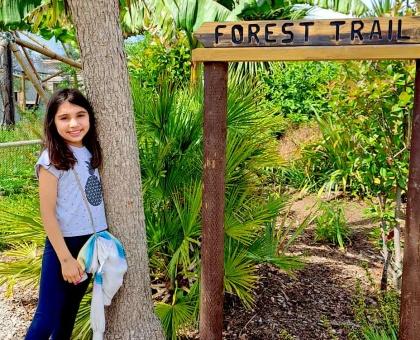 Source: Read Full Article