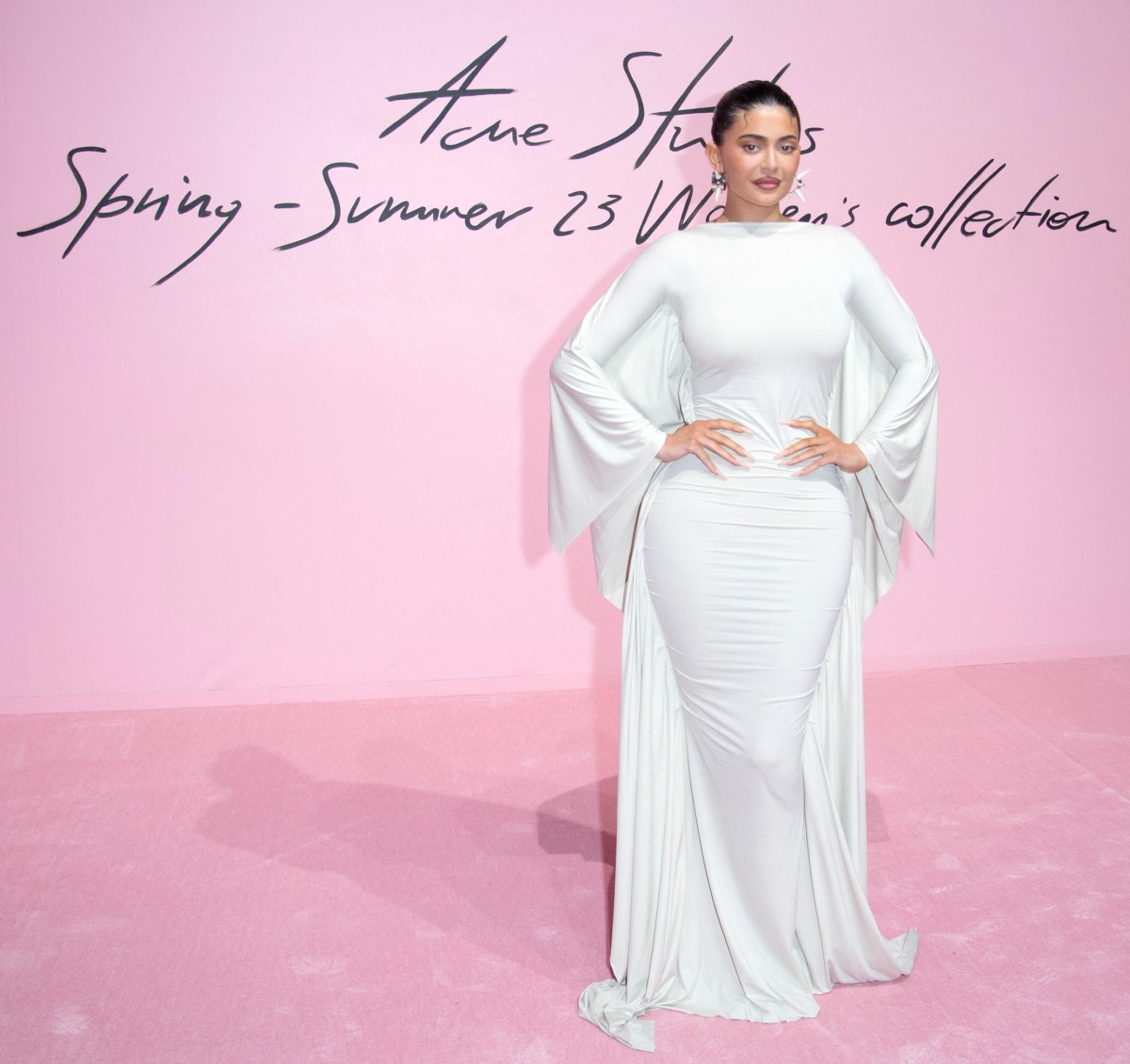 Kylie Jenner arrived in France this week to make some appearances during Paris Fashion Week. These are photos of Kylie at the PFW Spring/Summer 2023 show for Acne Studios. She's wearing Acne Studios, obvs – a caped/bat gown and some truly heinous wrap-around sunglasses. The gown actually looks lovely on her, and she wore the new couture before it even made its way down the runway. I would have changed the earrings, but otherwise… very pretty.
Meanwhile, Kylie's storyline in The Kardashians is all about how she gave birth to a son earlier this year, in March. Originally, Kylie said they named the kid Wolf Webster, but she later said that actually, they were changing his name. She explained what happened:
After previously expanding her family with daughter Stormi, Kylie Jenner candidly addressed how different her journey was the second time around.

"I feel like with my second [child], you just anticipate everything and you know what's going to happen because you've done it before. I feel like I was a lot more present this time," Kylie, 25, explained during a new episode of Hulu's The Kardashians on Thursday, September 29.

The Kylie Cosmetics founder also elaborated on the decision to change her infant's name.

"We really didn't have a name. We thought it was going to come to us when we saw him and it didn't. Then 24 hours before we had to sign the birth certificate — or else they register him without a name — so I felt the pressure to choose a name. Khloé Kardashian suggested Wolf and I liked the WW," Kylie shared with Kris Jenner. "So we put Wolf Webster in that moment and right after I signed the birth certificate I was like, 'What did I just do?​​​​'"
[From Us Weekly]
I think it's kind of funny when parents give their kid a name and then months later, they're like "wait, no that doesn't fit, actually." Meg Ryan did that too with her daughter Daisy, who was originally Charlotte. Anyway, this is just a reminder that Kylie and Travis still haven't announced what they named their son. They apparently haven't changed the paperwork either, so Wolf is still the kid's legal name. His high school classmates will probably call him The Baby Formerly Known as Wolf. We also don't know the name of Khloe's son. It's the K-J's new thing, not announcing baby names.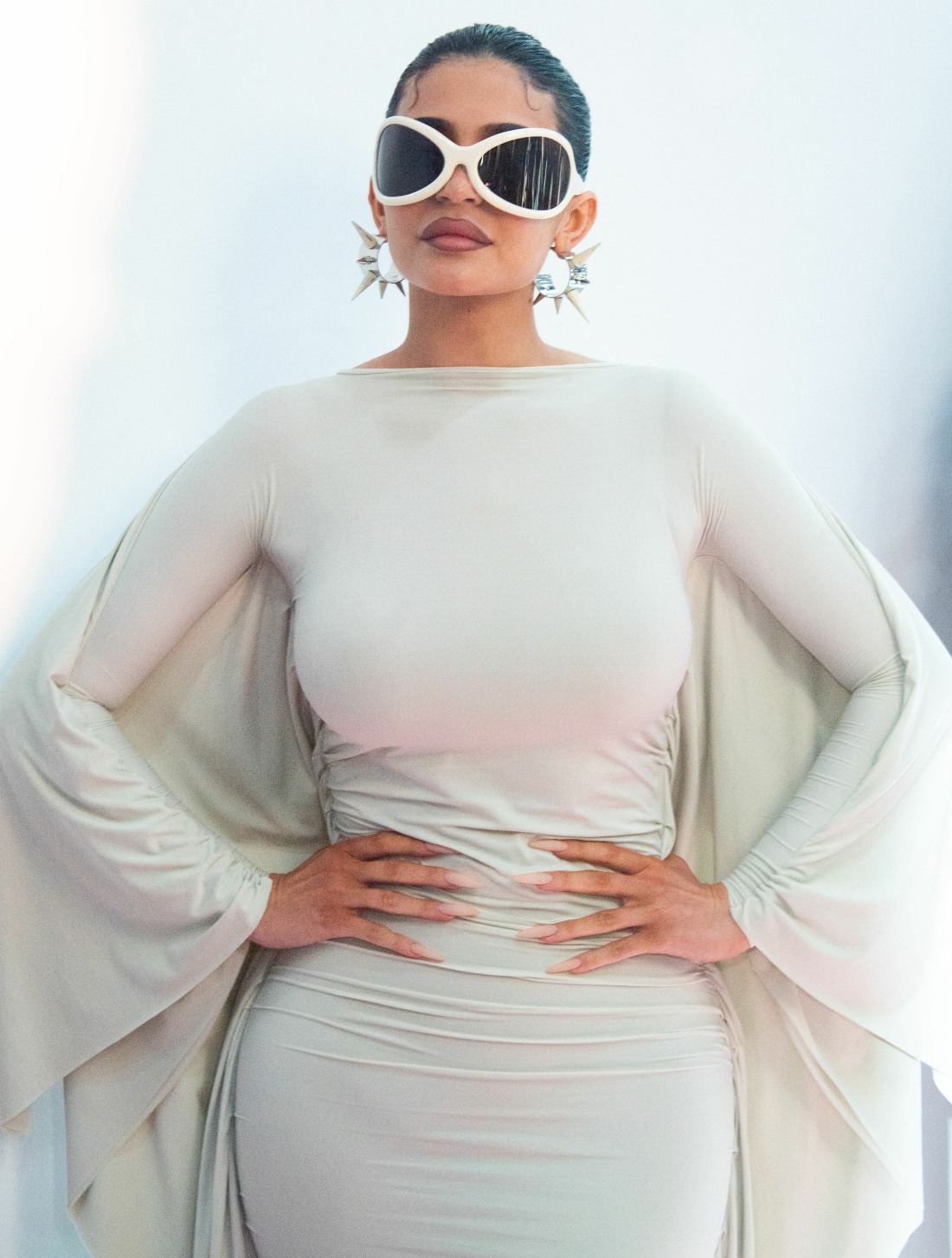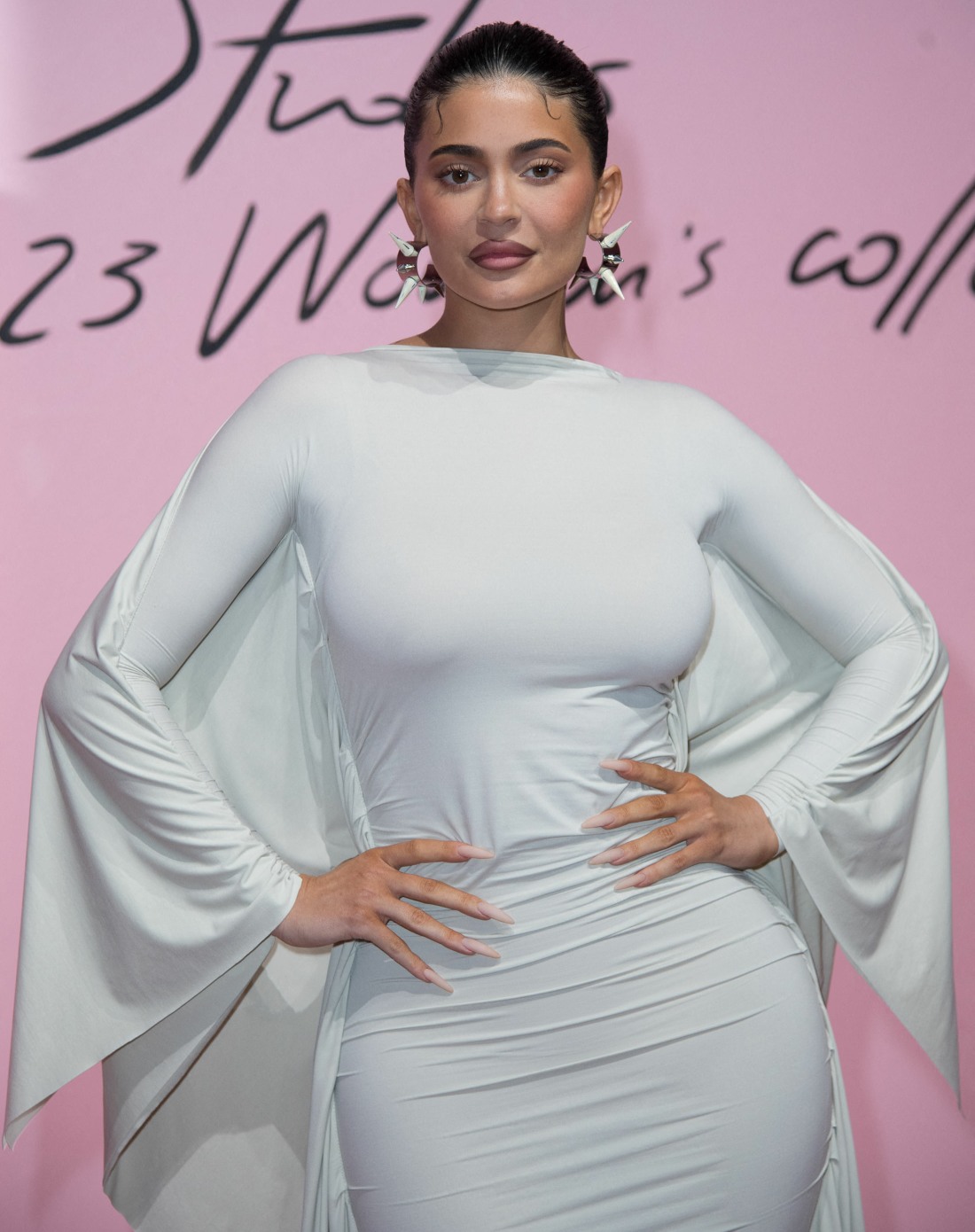 Photos courtesy of Cover Images.
Source: Read Full Article