Kim Kardashian is the only reality star in history thus far to transition from the small-screen to being considered a fashion icon. Much of her status as a pioneer in fashion is attributed to her ex-husband Kanye West's influence. But now that they are no longer together, she's learning what her personal style is. In doing so in a recent episode of her family's Hulu reality series, Kardashian gave viewers a peek into her wardrobe storage, which houses an estimated 30,000 items. 
Kim Kardashian reveals storage full of clothing with 30,000 items
In Ep. 7 of the debut season of The Kardashians, the KKW Beauty founder takes a trip to her storage space where she keeps her archived wardrobe in preparation for her upcoming photoshoot for a Balenciaga campaign. While there, she rummages through her organized clothing items and drops a major bombshell, saying:
I'm on this really fun journey trying to figure out what my new fashion era is going to be. I'm just hoping to find a little inspo today because I have so much stuff and I have so many different fashion eras. I love seeing all of this stuff so I just want to see kind of where I've been and where I want to go. I have thousands and thousands of clothes – I think I have like 30,000 pieces.
While there, Kardashian takes a walk down memory lane, being able to identify which event she wore each piece of clothing to without it being labeled. Part of her styling team accompanies her and suggests that she recreates some of her old looks with what she already has. 
The Skims founder is focusing on creating her own style outside of her ex, Kanye West aka Ye
While prepping for the shoot, in addition to scoring another Vogue cover for the American fashion magazine, Kardashian expands upon her fashion journey. For the better part of the last decade, Kardashian has been styled by her ex and a team he ensembled for her. She admits that even amid their split, she's relied on him for fashion tips. It doesn't help that in the midst of their split, he's criticized her fashion choices.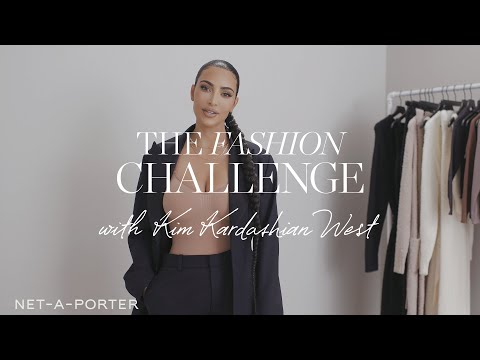 Now, she's ready to jump out there on her own. But she admits it's difficult at times, especially because her life is so closely tied to fashion. She notes that she's always used Ye as a crutch.
"When it comes to my style, I've always had Kanye there to teach me so much about fashion, and having that no be there as my crutch to guide me has really forced me to figure it out on my own," she said. "The status of my relationship with Kanye hasn't really been clear to people because I was trying to figure it out too, and I'm ready to move on. But I think for so long, always depending on someone else, I forgot that I have an opinion too and I forgot that I can make decisions too."
Why her latest Vogue cover means the most to her
Despite Kardashian's fashion fears, she's still revered highly by those in the business. So much so that she landed her third Vogue cover, the second solo one. Her first was with Ye and her second was during their marriage, which he helped to style her. For the latest, she used her own styling team to assemble the best looks for her. She says this time around, the cover meant most to her because she did everything herself.
Source: Read Full Article