Katy Perry just pulled off a major hair transformation, and her new look is next-level. She went from her usual blonde pixie cut to a long blonde lob/layered situation, and it's incredible.
You can see it in the photo above. FYI, the guy in the picture is Chris Appleton, who just so happens to also do Ariana Grande and Kim Kardashian's hair. Casual! It appears as though he's responsible for this magic.
Considering she had a super, super short cut as recently as last week (see this Coachella pic from four days ago), it's safe to assume this is a wig, unless Katy holds the secret to growing her hair seven inches overnight (in which case, girl, please call us).
There's actually a pretty funny story behind why Katy went for the pixie cut in the first place. In an appearance on The Ellen Degeneres Show in 2017, she said that going as blonde as she did initially caused her hair to fall out.
"I don't know if you ever dyed your hair blonde, too blonde," she said. "Sometimes your hair falls out when you go too blonde, so … this is the way I handled it. This is the destination that I showed up to."
She joked that she went to her stylist with one goal only: the Ellen. "I went into my hairstylist the other day, and I was like, 'I want the Ellen.' And I got it!"
She said that she thinks it helps people focus on her face, which could explain why she's kept it for so long. Love the new look, though, Katy!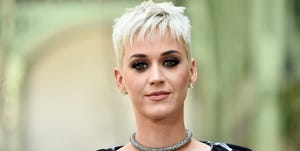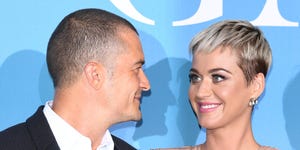 Source: Read Full Article