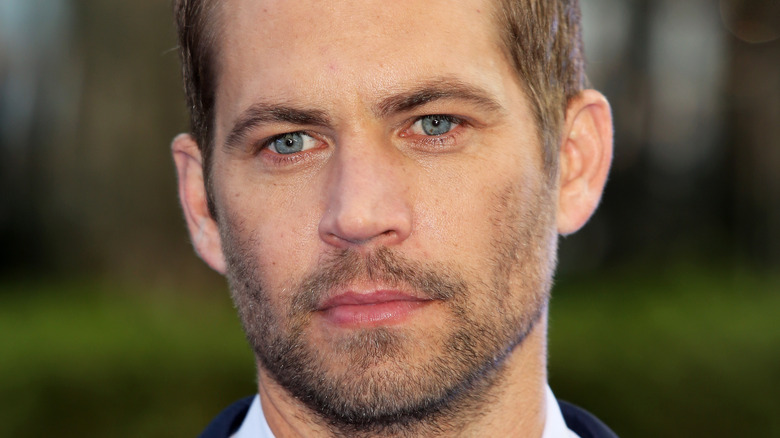 For fans of the "Fast and the Furious" franchise, memories of the late Paul Walker can still bring bittersweet emotions. It's no different for the cast of the upcoming "Fast and the Furious 9" movie that is set to release Friday, June 25, 2021 (via E! Online and Decider). In a clip from an exclusive interview with E! Online, Vin Diesel spoke about the importance of continuing to honor Walker's legacy moving forward, after the tragic, fatal car accident that took Walker's life in 2013.
"When the tragedy happened back in 2013, we stopped filming 'Furious 7' for about five months because we were wrapping our heads around what we were going to do, while mourning," Diesel told E! Online, adding, "And the studio accepted a bold decision, which was to allow the character to exist in our mythology." 
"And to that end alone, you have to honor that. On a personal level, we started this franchise together. Alongside us starting the franchise, we started a brotherhood. Our brotherhood will outlast the franchise," said Diesel. Rapper and franchise actor Ludacris spoke to SiriusXM recently and told them that Paul's daughter Meadow, along with Paul's brothers, consulted with the "Fast 9" cast on how they can continue to incorporate Paul's legacy into the franchise. "He's present spiritually at all times, and man, we miss him in the physical and in the spiritual. Believe that. Everyday," Ludacris told SiriusXM.
Who is Meadow Walker?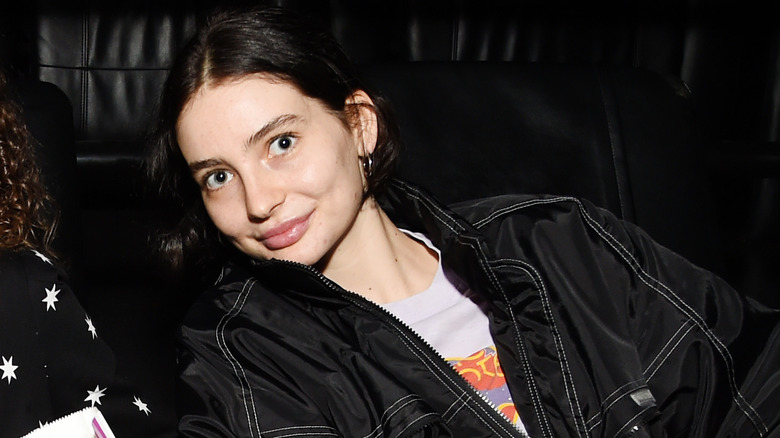 Meadow Rain Walker, is the 22-year-old daughter of Rebecca Soteros and the now-deceased Paul Walker (via The Sun). Meadow is now an emerging model in New York City. Her first appearance on the runway was this past March, when she represented Proenza Schouler and opened for the Givenchy Fall/Winter 2021 show. Meadow had grown especially close to her father. According to TMZ, Meadow moved to Los Angeles to live with her father in 2011 because of her mother's dependence on alcohol, after living with her mother in Hawaii. 
When Paul died in November 2013, Meadow was only 15 years old. She inherited her father's entire $25 million estate, according to People Magazine, and founded the Paul Walker Foundation to honor him (via The Sun). On the Paul Walker Foundation website, it states that Meadow inherited her father's passion for goodwill and wanted to continue his legacy, stating, "One of the key ways she plans to meet this challenge is by helping ocean leaders of tomorrow become beacons in the fight to protect our oceans, wildlife, and ourselves."
When asked whether Walker's daughter Meadow Walker would be featured in future movies from the franchise, Vin Diesel remained tight-lipped but did tease that it could be a possibility. He told E! Online, "I would not count anything out." He added, "Let me just — without giving you all of the secrets of 'Fast 10'. Let's just say nothing's ruled out." 
Source: Read Full Article