From stylist to Paris Hilton to influential billionaire, Kim Kardashian tells you how to chart your own success journey.
Love her, hate her, you simply cannot ignore her.
Some of us may vividly remember her as the girl from the infamous sex tape in early 2000.
Some others may hail her as the Queen of Selfies, the bold celebrity who is not afraid to break the Internet with her daring appearances both on and off screen.
With an estimated worth of $1 billion according to Forbes, Kim Kardashian is definitely an entrepreneur worth taking lessons from.
So what can we learn from Kim Kardashian, the 40-year-old reality star and fashion mogul?
1. Turn weakness into advantage
A lot of us know how in 2002, Kim drew a lot of negative press due to her scandalous sex tape.
But instead of letting the media and paparazzi ruin her life and career, she sued the company Vivid Entertainment for 'leaking' the video and went on to win $5 million as part of the settlement.
The sex tape may have put her on the map, but Kim clearly turned it into her advantage.
If you are going to an entrepreneur, you must know how to turn your weakness into opportunities and move forward.
When her name was announced in the Forbes list of billionaires 2021, Kim had the best comeback: 'Not bad for a girl with no talent'.
2. Take risks
As an entrepreneur, it is important to take risks all the time.
Some risks may pay off well, some others will give you experience and learnings for life.
For a reality star, Kim dabbled in acting, dancing, modelling and even singing until she found her true calling as a beauty and fashion entrepreneur.
Despite being a non-dancer, Kim took a huge risk and participated in Dancing With the Stars. She was the third celebrity to be voted off.
The point is, Kim never stopped taking risks in her career — a trait very distinctive of people with entrepreneurial mindset.
3. A multi-pronged approach
In 2014, when Kim's name was listed on Forbes' celebrity 100 list, the report stated how a majority of Kim's earnings were 'derived from sources other than her show.'
As a business woman, Kim has always been ahead of her times. Be it in terms of partnerships, marketing or red carpet appearances, she always hustled to make herself a complete package for the world.
She collaborated with tech and introduced a mobile game Kim Kardashian Hollywood followed by a range of kimojis (kim emojis) that improved her social media image.
She even published the coffee table book Selfish on her selfies, remember?
It's impressive how she took smaller concepts about her and a built a brand around her personality.
4. Admit your failures
When her shape wear line Kimono was criticised for being culturally insensitive, Kim was quick to correct herself.
Not only did she discontinue the original campaign, she renamed the line SKIMS and made it inclusive for women of all shapes, sizes and colours.
Today they make maternity wear as well.
We all make mistakes. But entrepreneurs must have the foresight and will to identify errors that can bring them down and rectify them early on.
5. Give back to society
We live in difficult times and the importance of corporate social responsibility cannot be ignored.
In 2020, when Kim announced that she intends to pursue law, her decision raised a lot of eyebrows.
But Kim is committed to the cause of criminal reform.
With the support of former president Donald Trump, Kim was able to help pardon and release 65-year-old Alice Johnson from prison after she served 21 years for a case of drug trafficking.
In the past, she has raised her voice against gun violence, terrorism and often donates generously towards social and humanitarian causes.
While there may be a lot of criticism about how Kim built her brand and company, one cannot dismiss the fact that the mother of four is inspiring several young women to believe in themselves and follow their dreams.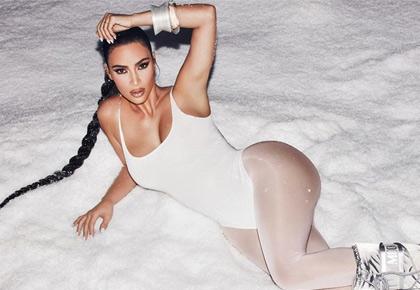 Source: Read Full Article