'Intermittent fasting has helped me with my late night snacking habit.'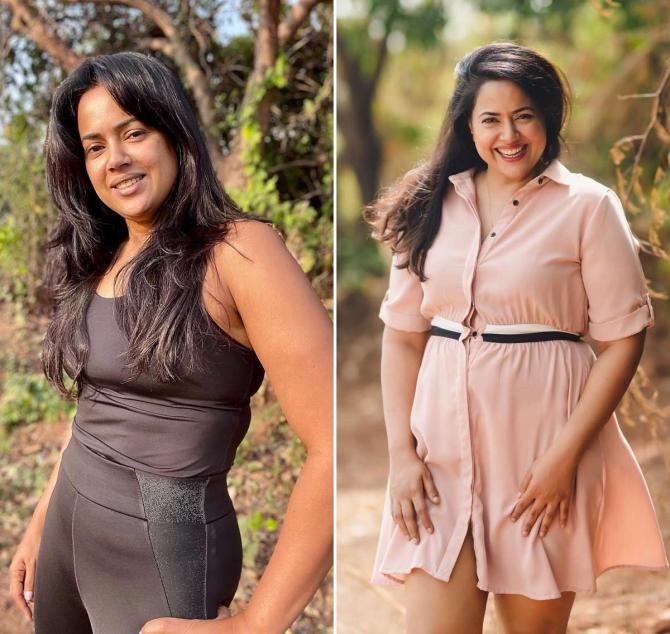 Sameera Reddy started her weight loss journey back in March 2021 — she wanted to go from 92 kg to 73 kg.
And in less than a year, she is already down to 81 kg.
For all the women fighting to get back into shape, she has shared her journey on Instagram.
She did a little of intermittent fasting, cycling, yoga, and whatever it took to shed those extra kilos.
Sharing the news on Instagram, she wrote: 'One year ago I started to take my fitness seriously.
'I was 92 kg. Today I'm 81 kg. But I always say that more than the weight loss I'm grateful for increase in my energy levels and agility.'
What to know the secret of her weight loss? 'I tend to lose focus but I'm aware so I get back on track immediately.
'I do a lot of inner work to stay away from negative thoughts and stay mindful on being happy with my body now.'
Her advice for a consistent weight loss programme is, 'Choose a sport. It makes fitness fun.
'Partner with a buddy who checks on your progress every week.
'Set realistic goals. Don't aim to immediately drop the weight.
'Don't self loathe. Nothing and nobody is worth that stress.'
Sameera, who is a mother to two, feels that one should not compare and not let the race mess with your spirit.
'It's only you against you. You're on your path and in your own time, you'll get there.'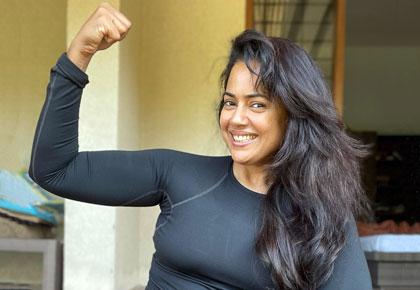 Source: Read Full Article