Hoda Kotb has definitely had a long and prosperous career, having been a reporter since the late 80s and joining NBC News in 1998.
So it was quite a surprise when her co-star Savannah Guthrie uncovered people in their Today Plaza who were able to share a memory of the star from way back when.
Their story about Hoda's time in high school and the accompanying throwback photo was definitely priceless, here's the moment that left them in shock in the video below!
WATCH: Hoda Kotb's high school throwback shocks her co-stars
That day on the Plaza was definitely a bittersweet one for the Today cast, as beyond getting to interact with fans, it also served as a moment of farewell.
Joining them that day was Kerry Sanders, a legendary correspondent for NBC News, who was retiring after 32 years with the network.
MORE: Hoda Kotb congratulated as she shares exciting career update
TRENDING NOW: Where does Kelly Ripa's son Joaquin live now he's left his $27m NY townhouse?
He received a beautiful send-off from the team. Savannah introduced the story on the main show, saying: "We are looking forward to this, but also, our hearts are breaking," showing the overwhelmed Kerry.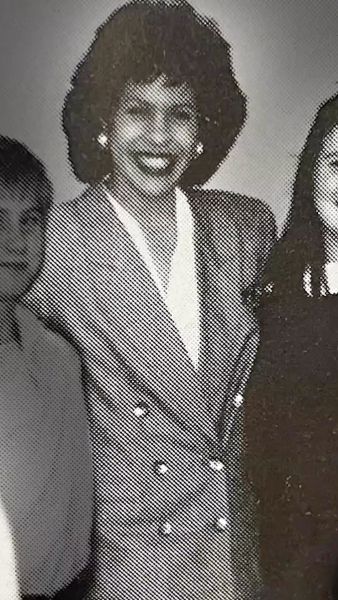 Hoda's professional throwback was a hit with her co-stars
"This is a tough one, today," Hoda said, calling the moment "really bittersweet," championing his years of work for the network since joining in 1991.
As Craig Melvin spoke of his exceptional work, Savannah added: "You have brightened our mornings, Kerry, on-screen and off, and we cannot let you go without celebrating your many, many highlights."
MORE: Today Show 4th Hour announces incoming departure from NBC studios – watch
ALSO POPULAR: Amy Robach's tribute to T.J. Holmes following joint achievement
Kerry, clearly on the verge of tears after being shown several of his career high points, stated that it was "a dream" to have been part of the team for so many years.
The other co-hosts took to vouching for how nice and kind he'd been to them over the years as they started off with their jobs.
https://www.instagram.com/p/CnhqoHDvti_/
A post shared by TODAY (@todayshow)
The Today team came together to bid adieu to Kerry
"The amazing thing about this job," Kerry added: "Was that I got the chance to go everywhere. I reported from every state in the country, 65 countries, every continent, and even the North Pole," leaving the team amazed.
Read more HELLO! US stories here
Source: Read Full Article