Celebrate Halloween with bowls of scary treats featuring tombstones made with walnuts dipped in white chocolate.
Chef Sabyasachi Gorai's no-bake Mini Graveyard Dirt Cakes are freaking good.
Pretty much a cinch to put together, they can be the centrepiece for any Halloween do you might plan and are great for getting friends and family into the spooky spirit.
Asansol native 'Chefpreneur' Saby always has special holiday recipes up his sleeve.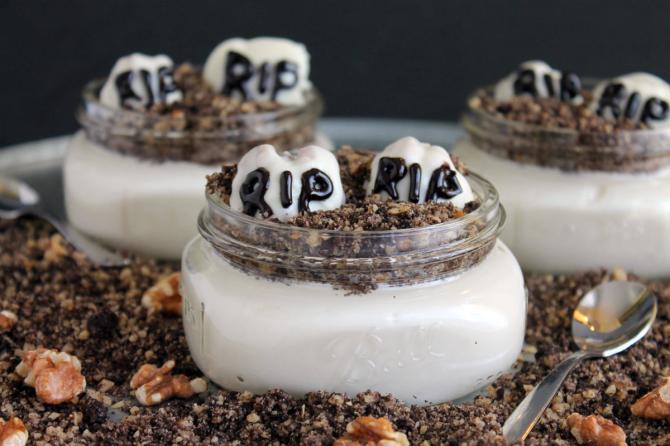 Mini Graveyard Dirt Cakes
Serves: 4
For the gravestones
70 gm white chocolate slab, chopped into small pieces
8 walnut halves
1 small tube black icing decorating gel
Parchment paper
For the graveyards
3 cups yoghurt
6 chocolate sandwich cookies, like Oreos
½ cup walnut halves
4 short and wide Mason jars or any wide-mouth jars or glass bowls
Method
For the gravestones
Line a baking tray with parchment paper.
Keep aside.
Heat the chopped white chocolate in a microwave safe dish for 15 second intervals, stirring with a tsp between each interval, until the white chocolate is almost melted.
Take care to not allow the chocolate to burn.
Stir the chocolate vigorously until melted.
Using a fork, dip each walnut half into the chocolate so it is covered with chocolate, then remove, shaking the excess back into the bowl.
Place the walnut halves separately from each other onto parchment paper.
Refrigerate for 15 minutes.
Remove the halves from the refrigerator and write the letters RIP on each walnut half using the black decorating icing gel.
Keep aside to set.
For the graveyards
Add the cookies and walnut halves to a blender/mixer jar or food processor and lightly pulse till fine crumbs.
Keep aside.
Layer the yoghurt at the bottom of the jars or glass bowls.
Spoon the cookie and walnut crumbs over the yoghurt.
Place 2 gravestones in each jar.
Serve immediately or refrigerate until serving.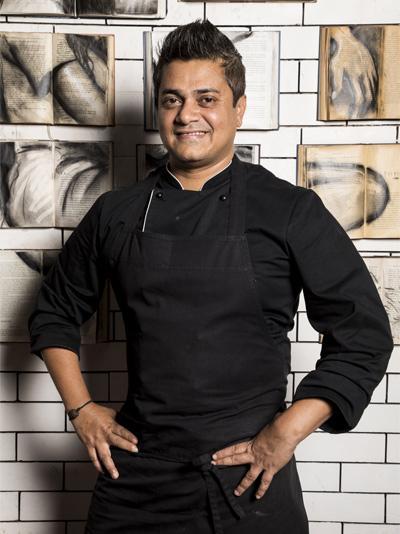 Chef Sabyasachi Gorai is a consultant chef and mentor.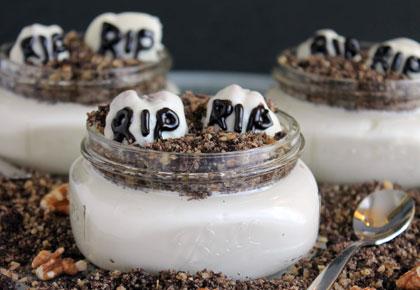 Source: Read Full Article