Aishwarya Rai Bachchan stunned everyone with her elegance and charm as she sashayed down the red carpet at the French Riviera. From shining as a modern-day mermaid in Jean-Louis Sabaji outfit to making a dreamy entry in a custom Ashi Studio ensemble, Aishwarya Rai Bachchan was all about haute couture at the 72nd Cannes Film Festival. Back home, the actress is back to traditional dresses and is acing it too!
Celebrating her mother, Brinda Rai's birthday, Aishwarya was snapped outside a restaurant in Bandra on Thursday night, with husband Abhishek and daughter Aaradhya. The actress donned a peach cotton suit by Sukriti & Aakriti. The gota work and sequins embellishments lent a rich look to the traditional outfit. Aishwarya paired her OOTD with embroidered juttis and pearl drop earrings. We give the Guru actress a 10/10 for her simple choice and another 10/10 for inspiring us with this not so expensive ensemble.
You will not have to sell a kidney or cancel your Europe trip to own this ensemble. When occasions come calling for a compulsive traditional outfit, you can flaunt this acquisition for Rs. 35,850. At a time when celebrities are all about luxurious choices, here's Aishwarya showing off a mid-range dress, which is not exactly pocket-friendly but will not burn a hole in your wallets either.
Check out Aishwarya's peachy pink suit below: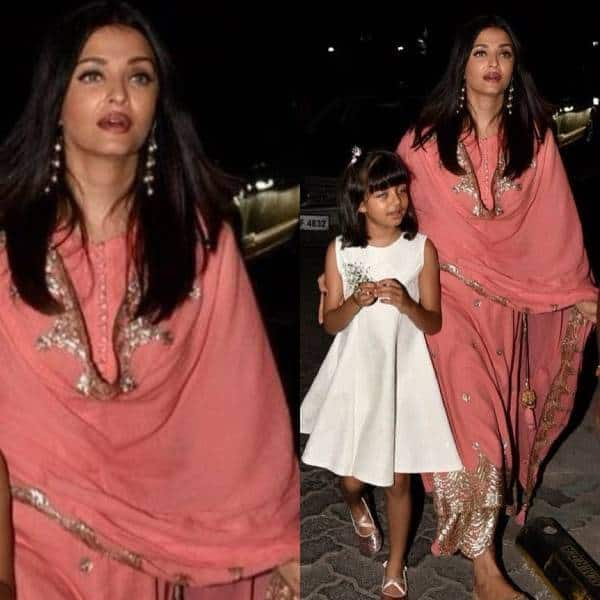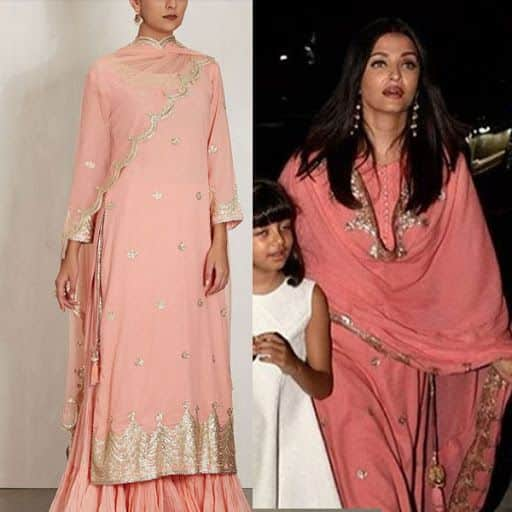 https://www.instagram.com/p/Bx1oNmbpb9y/
Aishwarya has previously donned a similar outfit by the same label:
https://www.instagram.com/p/BK41qtDB7tG/
On the work front, Aishwarya was rumoured to have signed up for Mani Ratnam's next project. According to Indian Express during an interview with film critic Anupama Chopra at Cannes, Aishwarya confirmed that she will be seen in Mani Ratnam's next film. "Mani (Ratnam) hasn't formally announced it yet but the word is out so I will commit to the fact that yes, I am working with him. I will always be more than thrilled, excited and overwhelmed, humbled and just happy to work with my guru, Mani. So yeah, that's happening," Aishwarya had said.
Stay tuned to BollywoodLife for more scoops and updates!
Source: Read Full Article