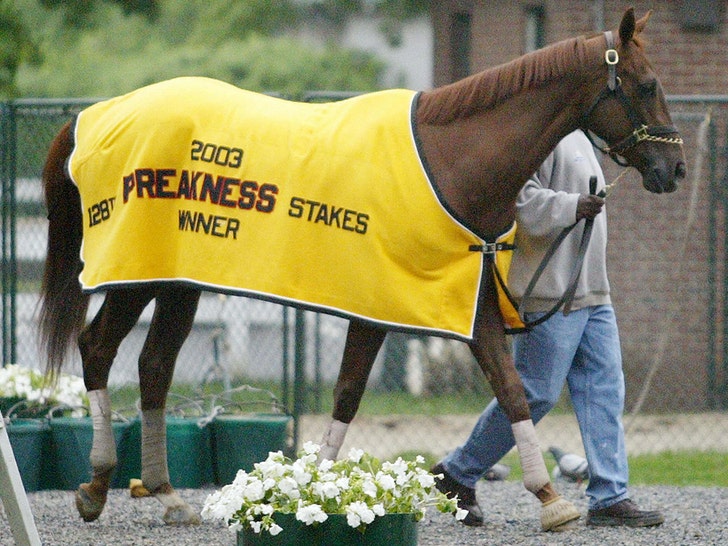 Kentucky Derby and Preakness Stakes winner Funny Cide, who became the 30th horse to win the first two legs of the Triple Crown in 2003, passed away on Sunday from complications of colic.
He was 23 years old.
Funny Cide emerged as a fan-favorite racehorse after defeating odd-on favorite Empire Maker at the 2003 Kentucky Derby … and winning again at the Preakness Stakes.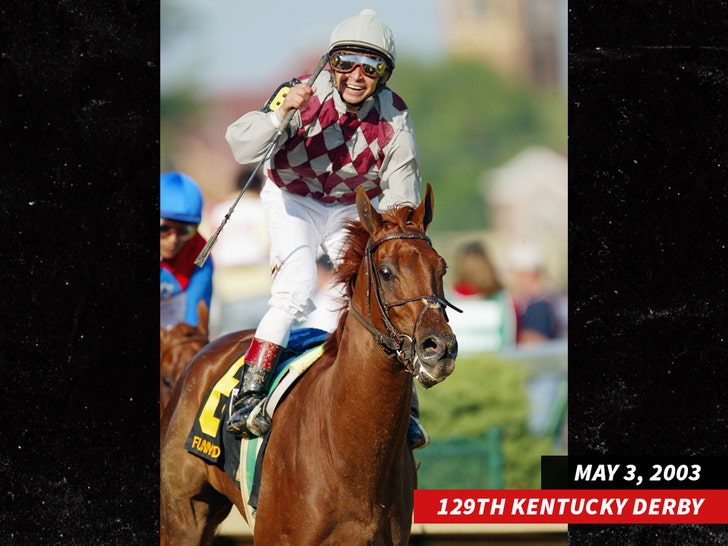 The famed thoroughbred fell short of the Triple Crown … finishing in third at the Belmont Stakes.
Funny Cide competed until 2008 … winning 11 races overall and raking in more than $3.5 million in career earnings.
For the final 15 years of Funny Cide's life, he retired to Kentucky Horse Park … where he was a member of its Hall of Champions.
Sackatoga Stable — the ownership group for the "Gutsy gelding" — shared the tragic news in a statement … saying, "We are so grateful to Kentucky Horse Park for giving our guy a wonderful retirement. To say we will miss him, is an understatement."
Jose Santos Jr. — son of Funny Cide's jockey, Jose Santos — paid tribute to the legend … writing, "By me, you will be remembered for the moments you gave our family. You are a family member to me."
"It hurts to know I've lost that, but I will never lose the memories you gave me, as well as the love I have for you … Fly high champion"
RIP.
Source: Read Full Article