Vikram Achanta on the passing of Goa's iconic lanadmark, a 'mecca of entertainment, not just in Goa, but in India, and one of the coolest destinations for locals and tourists alike'.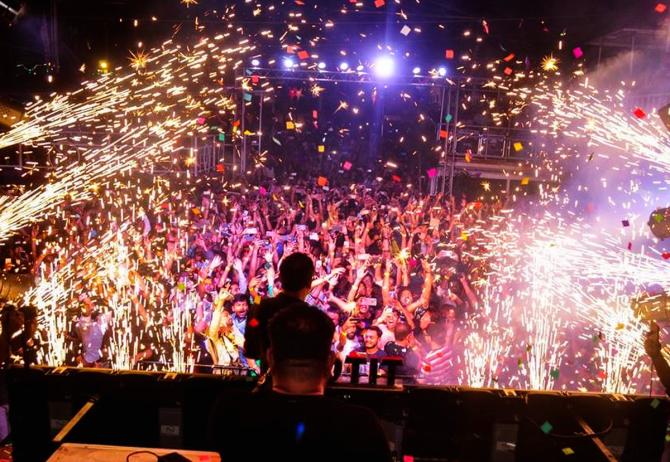 In 1946, George Orwell wrote an article describing his favourite pub, the Moon Under Water, a small bar with no music, a welcoming atmosphere and creamy stout.
The only catch was that the bar was fictional, and Orwell was describing an idealised pub.
Whether it be Kolkata's Someplace Else or Bengaluru's Pecos, bars have a way of living on in memories.
Some of them remain true, and some change, not always for the better. But when you walk back through those doors, you remember it as you did when you were a grotty teenager, gorging on free popcorn and cheap beer.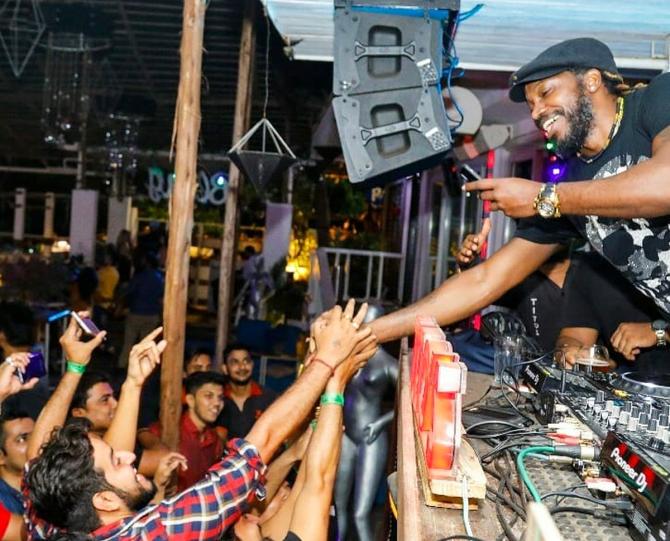 This reference to bars comes up now due to the reverberations about the sale of Tito's, a landmark in Goan and Indian nightlife, and its co-owner Ricardo D'Souza's diatribes against officialdom, major and minor.
He mentioned, amongst other things, "]'the straw that broke the camel's back'.
No ordinary camel, of course, but a giant that goes back 50 years to its founding in 1971 by Tito Henry D'Souza, the patriarch of the group.
Ricardo D'Souza's announcement has led to a wave of nostalgia, with recriminations about the passing of yet another cherished icon.
Set up as a beachside shack in breezy Baga, Mack Baretto of adventures company, The Local Beat, still remembers it with its "wooden fences, coconut trees, the sand around and view clear down to the ocean".
It would remain a family affair — from the kitchen to the front of the house, where Tito and his sons, David and Ricardo, ran the show.
"Back in the 1970s and '80s, Baga and Calangute were popular picnic destinations for locals, where the father would bring his violin to strum on the beach, as they enjoyed a swim, a nap, and some food and drink," recalls Clement D'Silva, co-founder of Ani Ek Feni, an artisanal feni from Goa.
All that soon changed. As tourists the world over discovered Goa, Tito's too discovered the world, and the founders travelled, seeking the latest sounds and bringing them back to India.
Musicians from the world over helped in the discovery of Goa as a new global party destination, transforming Tito's from a sleepy beachside shack to what Mack describes as "a then mecca of entertainment, not just in Goa, but in India, and one of the coolest destinations for locals and tourists alike. After the hippie moon-light parties, Tito's serenaded guests with beach parties."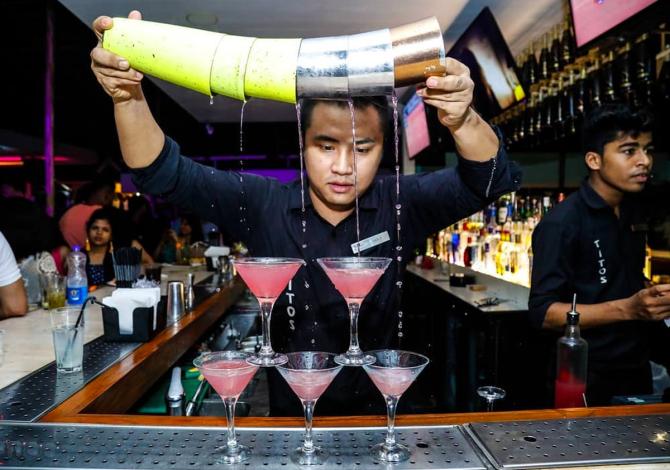 Mac Vaz of Big Boss Feni, a Goa-based feni brand, goes on to corroborate, "From the '80s, Tito's with its scene and Taj with its hospitality culture were the apex institutions that pioneered and celebrated Brand Goa, which got Goa its attention as an iconic holiday destination worldwide."
"It (Tito's) reached its peak in the last decade of the millennium," says D'Silva.
As the new millennium broke, the character of tourism began to change, with younger tourists getting priced out.
A new wave of domestic tourists discovered Goa, gawking at what for most of us was a different way of life.
Tito's was at the heart of this explosion, and the state of Baga and Calangute today is a reflection of this — what Mac Vaz calls "the clutter of the aloo mutter route".
Tito's co-owner David D'Souza was quoted to the effect in The New York Times: 'Goa is not Goa. It's India now.'
As Tito's rode the wave of expansion on the back of this swell of tourists, it spawned other businesses: From liquor to IT to real estate. And realising perhaps that to hold on to its original identity, it might have to change location, it did open at other locales in Goa, but great bars and venues almost always have a sense of place that's hard to get away from.
As the complexion of Baga and Calangute changed, with few locals now seeing it as a true reflection of Goa, so did destinations like Tito's, and as D'Silva says, "It could not remain immune to the developments around it."
The business thrived, except that its character and clientele had changed.
"Sad," says Baretto, for a "brand that was synonymous with beach and party life."
And why hold up a lens only to Tito's; you can now hear strains of bhangra rap emanate from a trend-setting Greek restaurant where once the Sirtaki was danced to the tune of the violin.
Ultimately, it is a business, and although we may romanticise the past, it's the owner's prerogative to do what works commercially.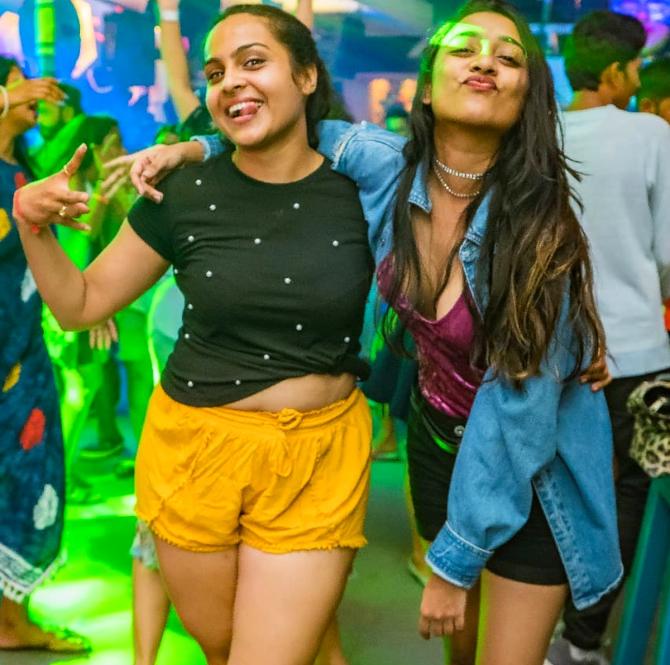 With all the success and fame that Tito's has enjoyed over the years, Ricardo D'Souza's outburst has come as a shock to many.
In recent video interviews, he's apologised to the Goan people for 'not having the strength to carry on the fight'.
His decision, he's said, is a culmination of the harassment from several quarters: Excise, sarpanches, police, block development officers, Coastal Regulation Zone, IT, goods and services tax.
He has said, 'Their primary job is to shut a business down… The police and GST are harassing nationalists like us, but we are true nationalists,' mentioning as evidence a suit he filed six years ago against the queen of England to return the Kohinoor to India.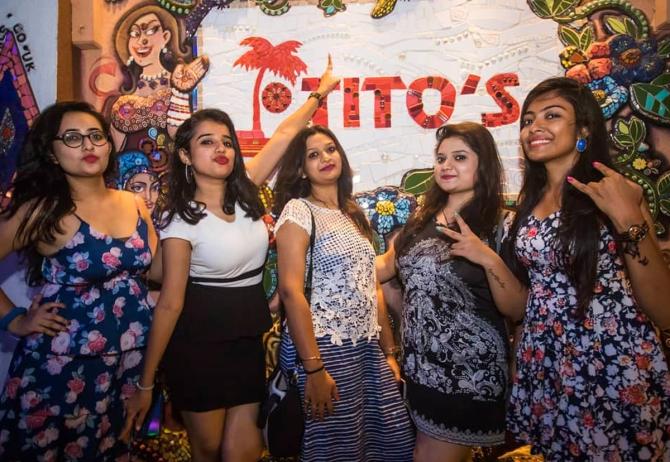 The pandemic has wrought tremendous harm nationwide, and one of the sectors most severely hit has been hospitality.
One bar owner says it's indeed demoralising for people like him to see a giant like Tito's bow down.
The identity of Tito's buyer has not been disclosed, nor has the sale price, with rumours flying around Goa.
Ricardo D'Souza's brother David, meanwhile, has remained silent through all this, and there could yet be a twist in the tale.
Whatever the case may be, what's certain is that the D'Souzas would not want this to be how their legacy is remembered.
Vikram Achanta is founder and CEO of Tulleeho, a drinks training and consulting firm.
Feature Presentation: Rajesh Alva/Rediff.com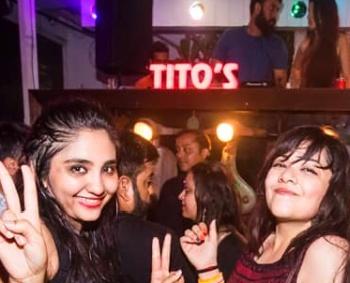 Source: Read Full Article