Emma Watson is no stranger to making movies. In fact, she quite literally grew up on film sets. At just nine years old, Watson earned the opportunity of a lifetime and was cast in the Harry Potter movies. Despite having no prior professional acting experience, Watson would go on to portray Hermione Granger for over a decade. However, the actor cited The Perks of Being a Wallflower as the hardest she'd ever worked.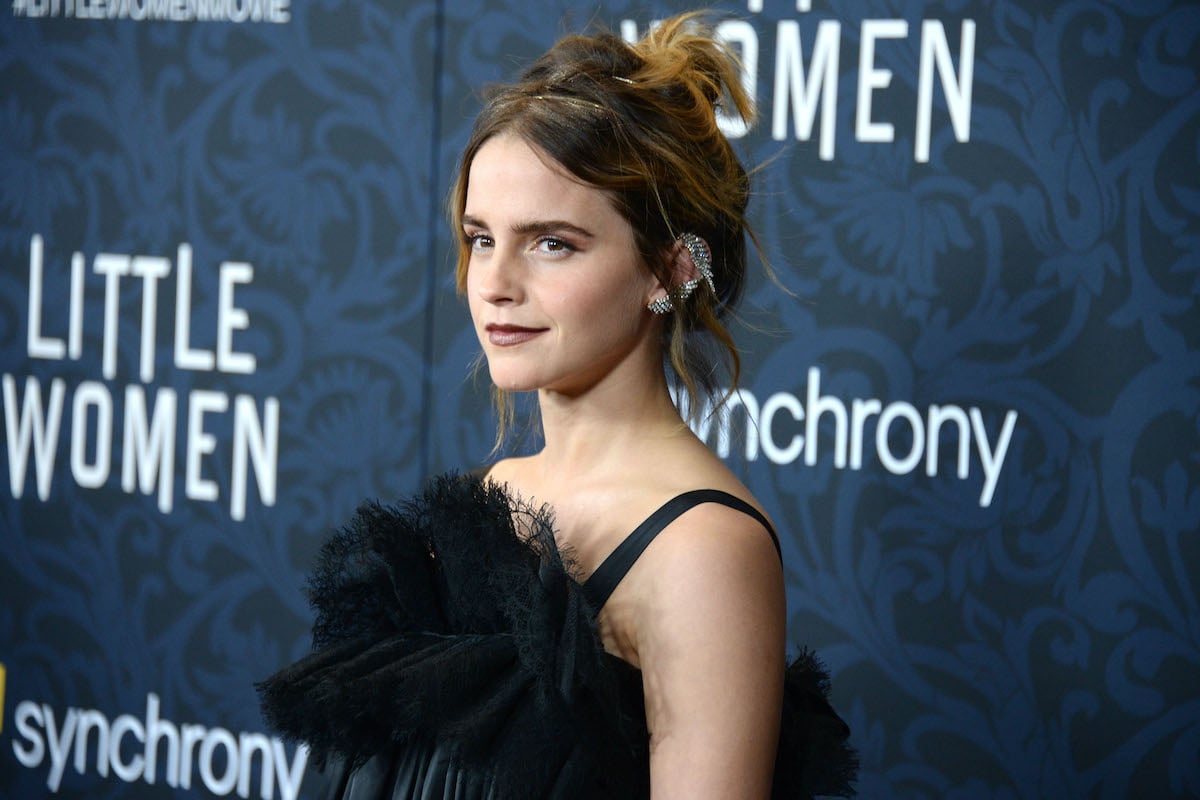 Emma Watson helped secure the funding for 'The Perks of Being a Wallflower'
Back in 2012, Watson starred in a movie called The Perks of Being a Wallflower. Based on an eponymous book, the film already had a built-in fan base. But despite the avid readers, Watson still had to go to bat for the film to be made. When Watson learned that many of the big studios weren't willing to financially support the movies, she flew to Los Angeles and pitched the film herself.
'The Perks of Being a Wallflower' was shot in just 6 weeks' time
Ultimately, Watson's commitment helped the movie to secure the financial support that it needed. But her hard work didn't end there. In an interview with Rookie Mag, the Little Women actor got candid about how arduous making the film was. Even the eight Harry Potter movies she did couldn't prepare her for shooting The Perks of Being a Wallflower. In fact, the entire movie was shot in just a few weeks' time.
"Yeah, we shot it in six weeks," Watson shared. "I'd never worked such long hours or so hard in my life, but it was also obviously the most fun. We did a lot of night shoots, and [after shooting] you have so much adrenaline running through your system, it takes a few hours for you to wind down even though it's like four in the morning. So oftentimes we would sit in the parking lot and—it sounds so cheesy—just watch the sun come up."
Watson revealed that shooting on location helped the cast bond
Continuing on, Watson revealed that filming The Perks of Being a Wallflower was a wildly different experience for her. Because of the way the movie was shot, Watson was truly able to bond with her fellow cast and crew. The Noah star attributed much of this to filming on location instead of on a studio lot.
"When you make a movie on location, where you have to go and live somewhere outside your comfort zone, you have to create your own family, and you get so much closer than when you're making a movie somewhere where everyone can stay in their own homes," Watson declared. "And you're all trying to create something, and through that creative process you make this bond that you wouldn't really have under any other circumstances."
Watson may have worked extremely hard on The Perks of Being a Wallflower, but she seems to have really enjoyed it. Considering the film received both critical and commercial success, it's fair to say that her hard work paid off.
Source: Read Full Article