Special Christmas cocktail recipes shared by Gurpreet Singh, beverage manager of The Westin Mumbai Garden City.
Mulled Wine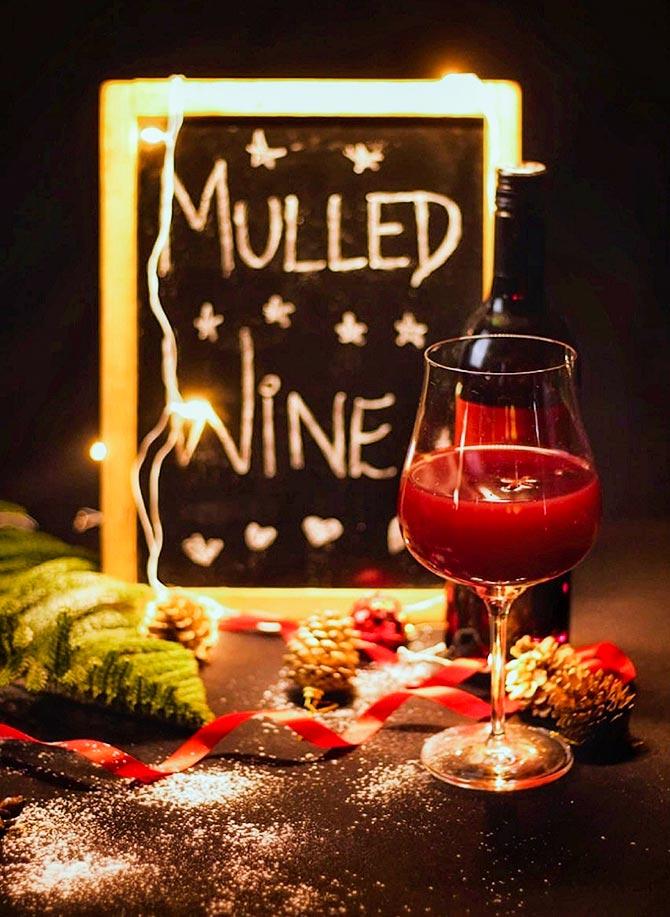 Ingredients:
1 bottle of bold dry red wine
½ cup of brandy or dark rum (optional)
1 cup water
1 large orange, peeled and juiced
1 lemon, peeled
1 lime, peeled (optional)
½ cup honey
5-6 whole cloves
1 nutmeg, about 10 gratings
1 cinnamon stick
1 vanilla bean, halved
2 star anise
Method:
Peel large sections of skin from orange, lemon and lime. Over medium heat in a medium sized pot, pour in agave syrup (optional) and water, then add the peels and juice of the orange. Add the vanilla bean, cloves, star anise, cinnamon stick, and nutmeg gratings. Bring to a boil, then simmer for about an hour. The liquid will reduce, so after around 30 minutes, add in about a half cup of wine. This allows the flavors to infuse and will create a syrup.
When your syrup is ready turn the heat down to low and pour in the bottle of wine and brandy. Bring back to a gentle simmer and heat for about 5 minutes or depending on how much alcohol you want to burn off, you can simmer a bit longer. Ladle it into glasses and serve it warm.
Eggnog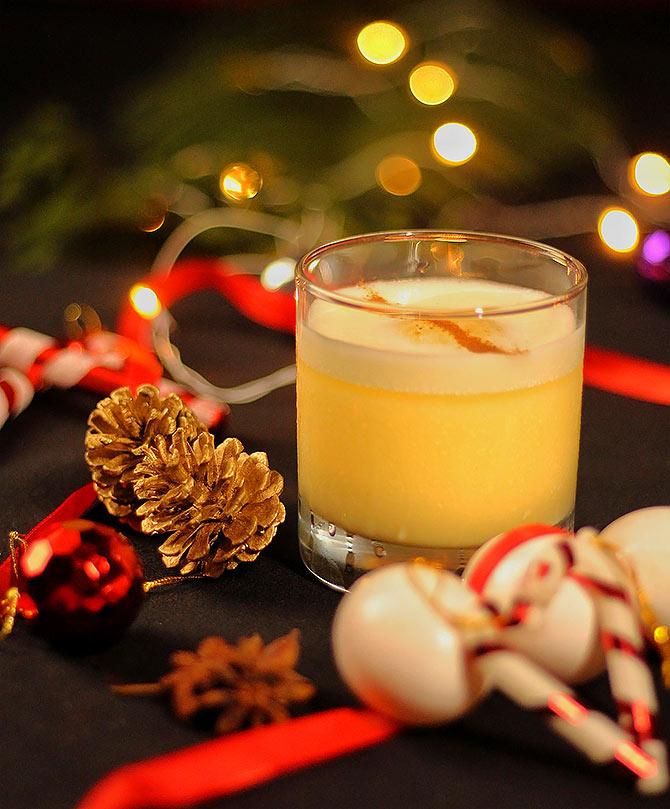 Ingredients:
40 ml brandy
50 ml milk
10 ml sugar syrup
1 egg
2 gm grated nutmeg
Method:
Mix all the above together in a shaker and serve with ice cubes.
Dear Readers, tell us what your favourite Christmas preparations are. What are you cooking for your family and friends? Is it sweet, savoury or traditional? Send us your favourite Christmas recipes and we will publish the best ones.
Write in to us at [email protected] (subject line: Christmas Recipes) with your NAME, AGE, HOMETOWN and any interesting details about the origin of the recipe.
Don't forget to share a photograph of the recipe, and your pic as well.
We'll publish the best recipes right here on Rediff.com.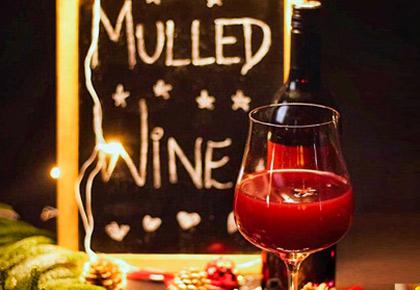 Source: Read Full Article