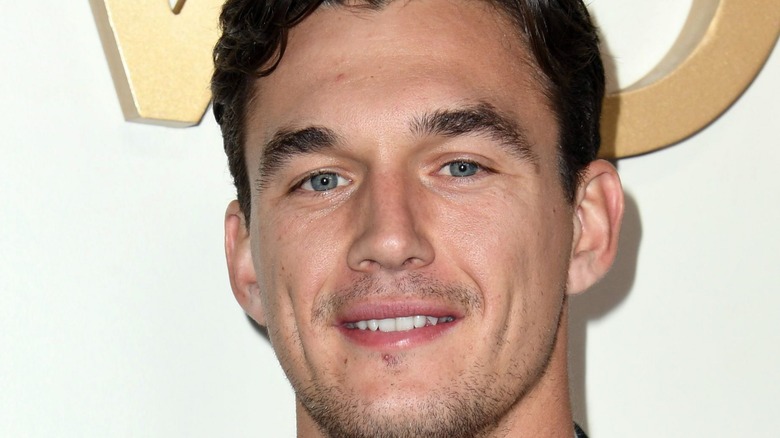 It is always so tough to watch the runner-up of "The Bachelor" or "The Bachelorette" make their way to the leading man or lady — whoever steps out of the car first is unaware of their fate, but viewers know just what is about to happen. Nothing was more brutal than watching Tyler Cameron arrive at the proposal site to get on one knee for Hannah Brown, when we all knew that it was Jed Wyatt who would ultimately propose. "The Bachelor" and its franchise has had a lot of heart-wrenching moments like that. But as the saying goes, hindsight is 20/20, and sometimes the runner-ups on the show have actually come out on top.
We know what you're thinking — how could the runner-ups be better off? They lost the show, they lost what they thought was the love of their lives, how could it be for the best? Turns out that most, if not all, things happen for a reason, and so many people who just didn't make that final step on the franchise actually benefited because of it. 
So here's everything you need to know about "The Bachelorette" runner-ups who ended up better off than the winners.
Arie Luyendyk Jr. was a runner-up, but he won in the long term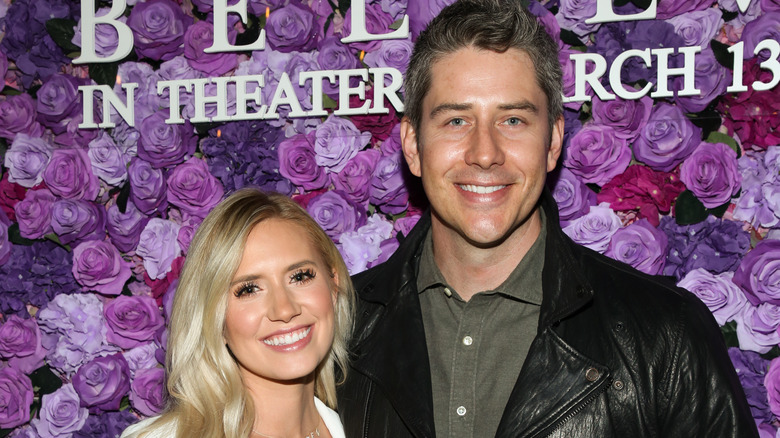 You may be thinking that Arie Luyendyk Jr. is an interesting choice for this list, but we're confident that you'll see where we're coming from. Luyendyk came in second on Emily Maynard's season of "The Bachelorette," and he looked pretty crushed when he was sent home, as noted by Marie Claire. Maynard got engaged to her season's winner, Jef Holm, but as noted by People, the two called their engagement off within just a couple of months. 
So where did that leave Luyendyk? After some time away from the franchise, he returned as Season 22's bachelor and went on to propose to Becca Kufrin, a leading lady who captured hearts on night one. But of course, things didn't end there. After popping the question to Kufrin, Luyendyk realized that it was actually his runner-up, Lauren Burnham, that he wanted to be with. So in true bachelor dramatic form, Luyendyk broke up with Kufrin on-camera and went after Burnham. What a whirlwind, but it was all for the best. Luyendyk is now a husband and father, and is expecting twins with Burnham any day (via Page Six).
Nick Viall is a double runner-up, but he succeeded on and off-camera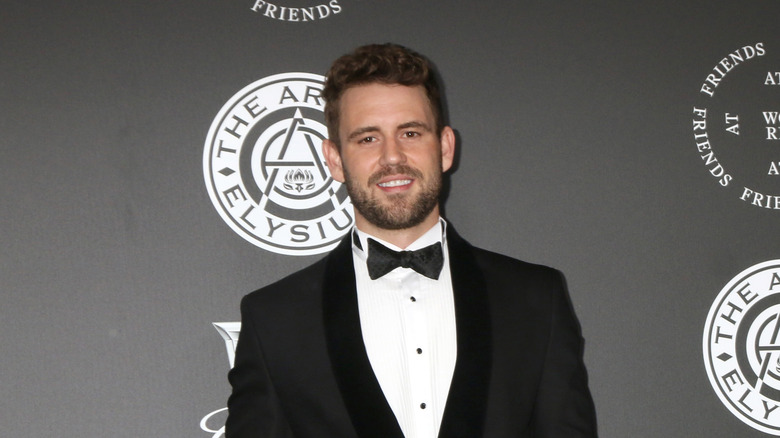 Where do we even start with Nick Viall? Well, it should be noted that he is the only person in the history of "The Bachelorette" to be runner-up in two separate seasons, so that should give you a pretty good idea of who we're dealing with. Viall went on Andi Dorfman's season and Kaitlyn Bristowe's season of "The Bachelorette" and came in second both times (via US Magazine). He then went on to be the Bachelor himself, and popped the question to Vanessa Grimaldi, as noted by Insider. But it wasn't built to last, as he and Grimaldi split up five months after the show aired. 
So what happened to Viall? He started a popular podcast, got off of the television-dating train, and has now found love with surgical technologist Natalie Joy. "My current relationship has more to do with how we communicate," Viall told Insider. "The things about our character that we value the most and how we make each other feel, and how we empathize with our feelings, our insecurities, and things like that." Here's hoping that Viall has finally found the one for him.
Blake Horstmann was definitely better off after coming in second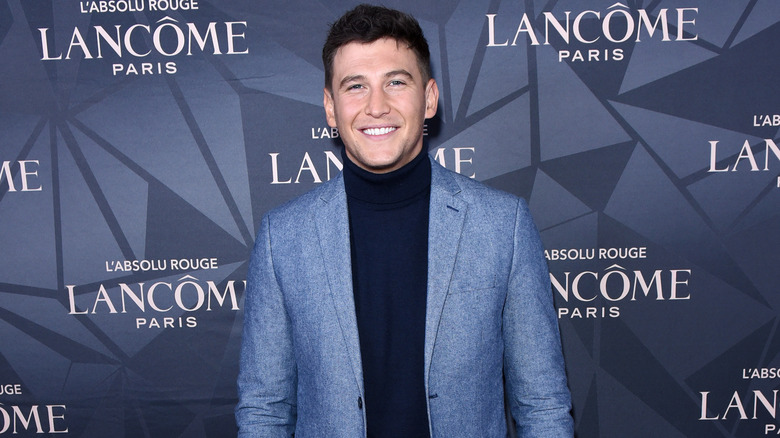 A lot of fans of "The Bachelorette" were disappointed to see Blake Horstmann come in as the runner-up on Becca Kufrin's season. He and Kufrin really seemed to hit it off, but she ended up choosing Garrett Yrigoyen in the finale, much to Horstmann's sadness. He went on to have some … wild times, and the Stagecoach debacle later ensued (via Life and Style). 
For those unaware, Horstmann went to the popular music festival and got involved with a number of Bachelor Nation stars. He later appeared on "Bachelor in Paradise" and had to confront a number of his exes — Hannah Goodwin, Caelynn Miller-Keyes, and Kristina Schulman, to name a few. But as noted by Us Weekly, Horstmann has kept off of the screen since and may have a new flame — or old flame, just rekindled. He was spotted with none other than Kufrin, as she ended her engagement to Yrigoyen in 2020. 
"Becca and Blake are just friends," an inside source told Us Weekly, who insisted that while the two are "flirting with each other," it "doesn't mean they're dating." Time will tell what happens with these two.
After coming in as the runner-up, Tyler Cameron thrived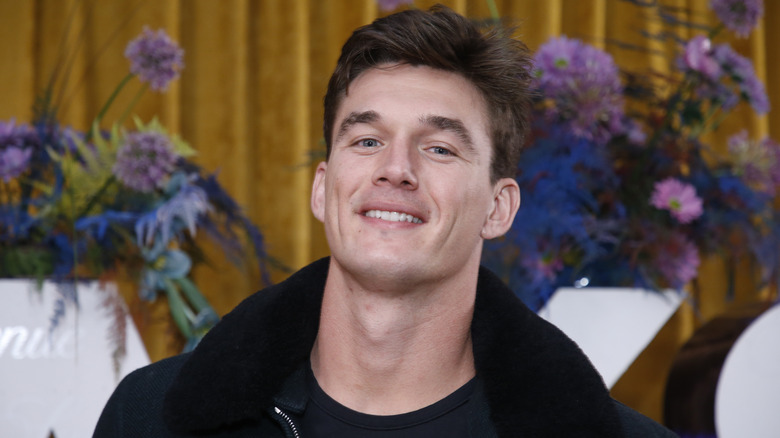 Bachelor Nation let out a unison cry when Hannah Brown chose Jed Wyatt over Tyler Cameron. Cameron was such a catch — sweet, respectful, and very easy on the eyes — but he ultimately came in second (via TV Insider). The moment that he went to propose to Brown was absolutely heart-wrenching, but alas, he joined the club of Bachelorette runner-ups. 
As noted by People, Cameron and Brown were spotted together shortly after her season ended and her engagement to Wyatt was over. But whatever reunion between them happened wasn't built to last, because he was then linked to model Gigi Hadid shortly after. Hadid then got back together with superstar Zayn Malik, and Cameron sparked rumors once again with Brown when the two started quarantining together in Florida during the coronavirus pandemic. 
But despite the on-again, off-again dynamic, Cameron has absolutely thrived. He appears to be living his best life in New York City, and has recently been romantically linked to model Camila Kendra. As for Brown, she's clearly moved on with boyfriend Adam Woolard, and Cameron for one is very supportive of her new union.
Source: Read Full Article