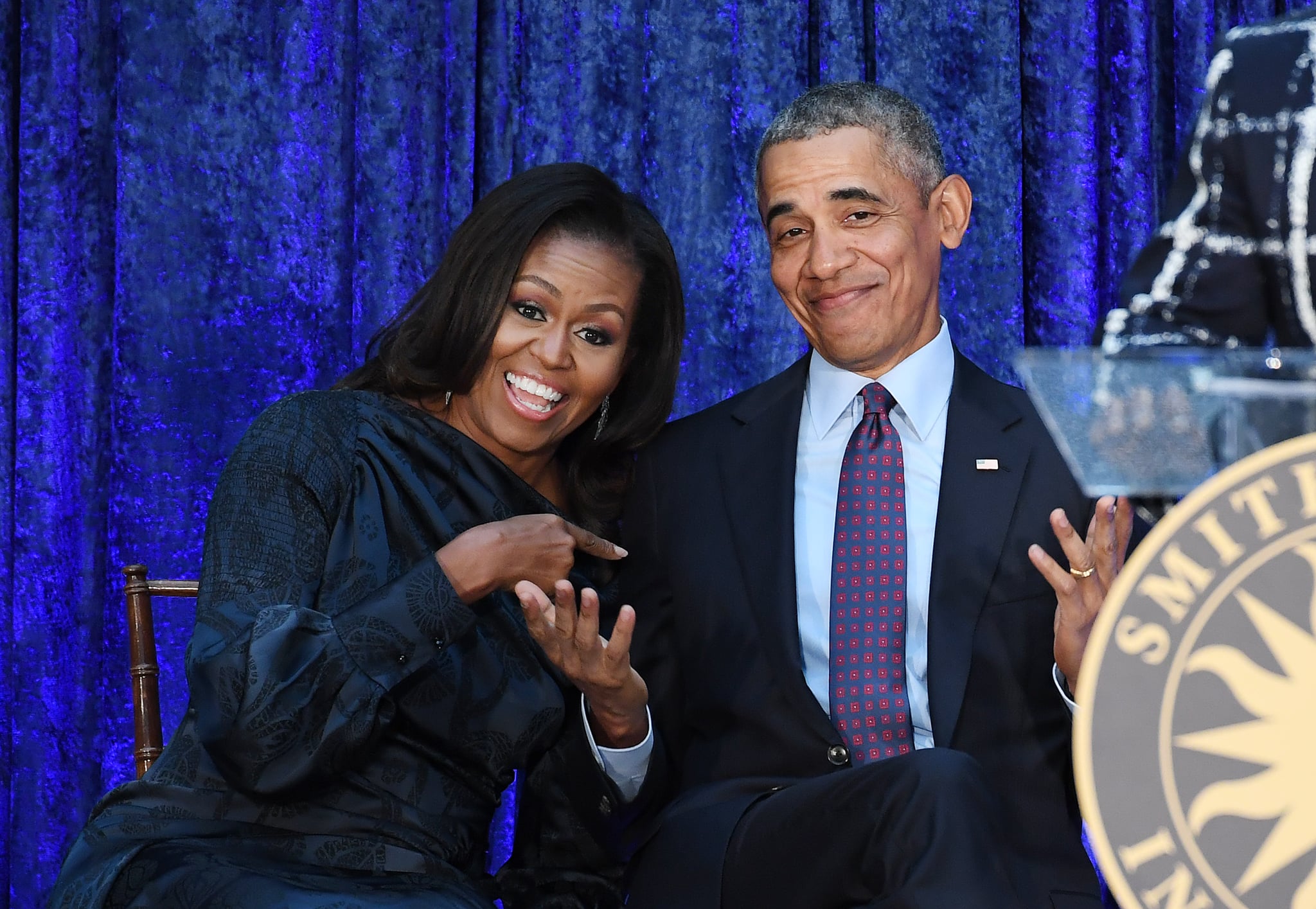 Meeting a significant other's family for the first time is a nerve-racking feat — and one that Barack Obama conquered with ease, to the surprise of no one. During the latest episode of her Spotify podcast, Michelle Obama reminisced about childhood memories with her brother, Craig Robinson, and the siblings wound up giving listeners the inside scoop on Barack's inaugural visit to the Robinson household. Going into classic big-brother mode, Craig admitted: "There may have been one or two guys you dated that I absolutely did not like. But for the most part, your decisions on who to date were solid."
When it finally came time for Michelle to introduce her then-boyfriend to her fam, Barack made quite the positive first impression on Michelle's mother, Marian Shields Robinson. Craig painted the scene, explaining, "You drove up in your nice black Saab, and you were driving of course, and he gets out of the passenger side, and I remember the first thing Mom said [was], 'Oooh he's tall, he's kinda good lookin'.'" Hah! You can always count on mamas to keep it real.
In the absence of her father, who passed away in 1991, Michelle relied on Craig to step in and judge whether Barack was a worthy suitor. "What you thought of him was important to me," the former First Lady told her brother during the podcast. Craig's preferred method for getting to know Barack's character? Taking it to the courts for a game of pickup basketball with his buddies — and it sounds like Barack lived up to the occasion.
"When you play pickup basketball, a lot is based on integrity," Craig explained. "There are no referees, and there's always that guy who acts like he's a good dude, until he has to make his own calls, and he's calling fouls all the time. Well Barack wasn't that guy, and that was good to see." What's more is that Barack was apparently totally keeping up with Craig's crew! "He could actually play a little bit. He wasn't lying about that he played, about how good he was," he said.
Source: Read Full Article