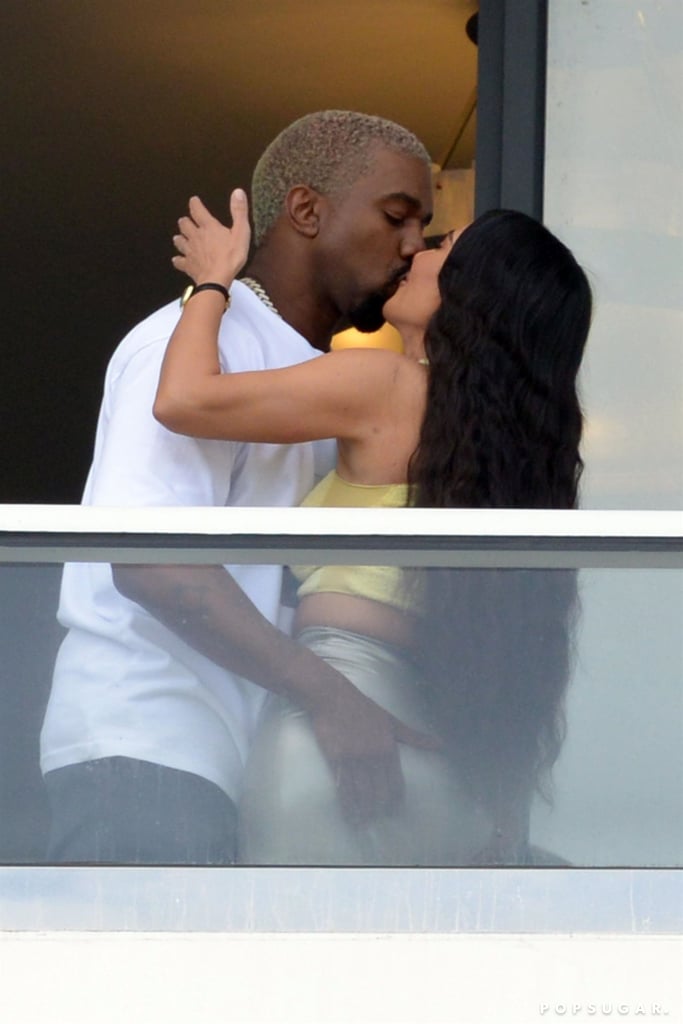 A Little PDA, Eh? Kim and Kanye Make Out in Miami After Announcing Major Baby News

Kim Kardashian and Kanye West put their love for each other on display as they kissed on the balcony of their new pad in Miami. On Friday, the couple were spotted taking a tour of their lavish new condo, which cost a reported $14 million. Earlier this week, Kim and Kanye announced that they are expecting their fourth child, a baby boy, in early May. They are using a different surrogate than they did with their daughter Chicago, who was born in January 2018.
Before jetting off to Miami to check out their new place, Kim went viral after tweeting about the Netflix movie Bird Box, which she is apparently the last person to have seen. Meanwhile, Kanye has been busy tweeting about performing in his MAGA hat and working on a podcast with Joe Rogan, so . . . there's that! Keep reading to see Kanye and Kim K-I-S-S-I-N-G.
Source: Read Full Article