Ever fancied walking down the narrow plank walkway that hugs the side of the steep Mount Husashan in China?
India's very own Gartang Gali in Uttarakhand can get you quite close to that experience, without the danger.
Tucked away deep inside the Gangotri National Park at 11,000 feet above sea level, over the gushing Jadh Ganga river, this historic high-altitude bridge served as an ancient trade route between India and Tibet.
Situated in the Nelong valley in Uttarakhand's Uttarkashi district near the India-China border, the 135-metre-long and 1.8 metre-wide stairs of this wooden bridge were re-constructed by forest officials before the bridge was re-opened for tourists in September 2021 after 59 years!
The Gartang Gali bridge is commonly believed to have been built by the Pathans of Peshawar (now in Pakistan), but that's debatable. "There is no evidence that Pehawari Pathans built the Gartang Gali bridge because they never ventured into Tibet from this side. Locals claim it was built entirely by their ancestors for easy trading between India and Tibet," Gangotri National Park forest guard officer Devendra Bisht tells me.
"The bridge was used to transport goods like salt, wool, jaggery, spices and leather."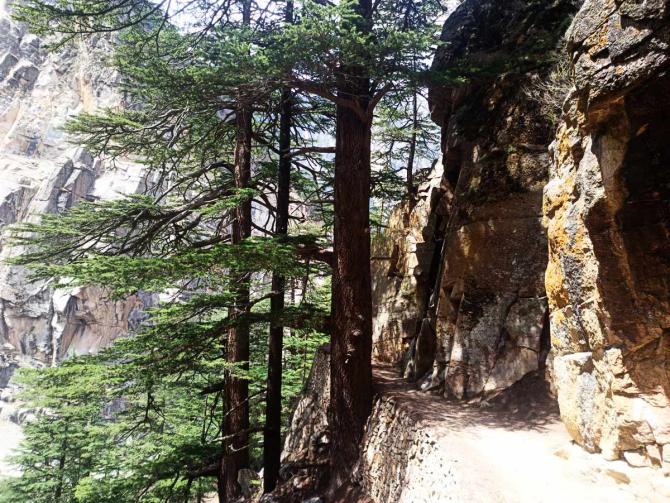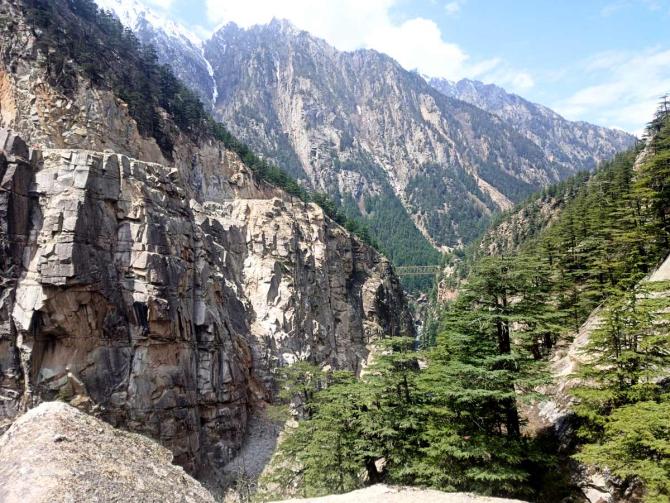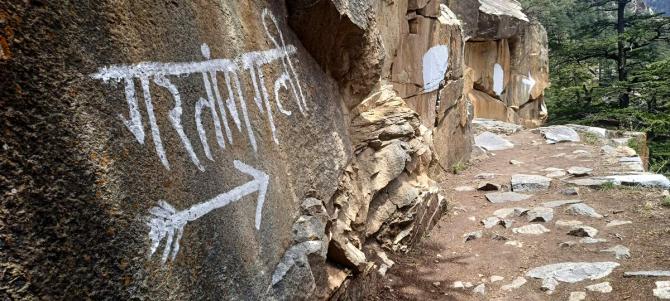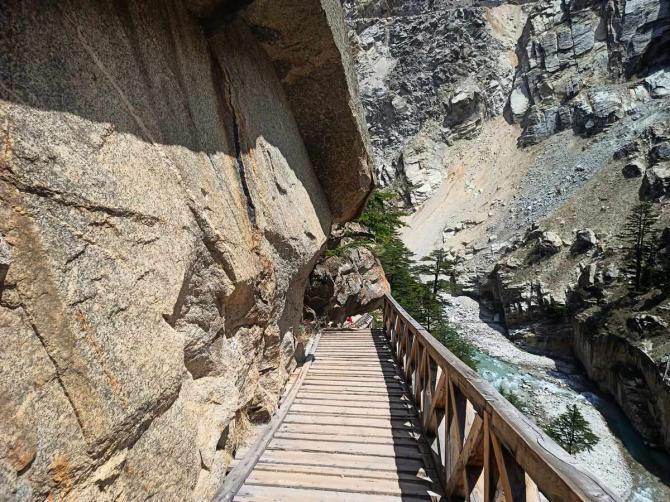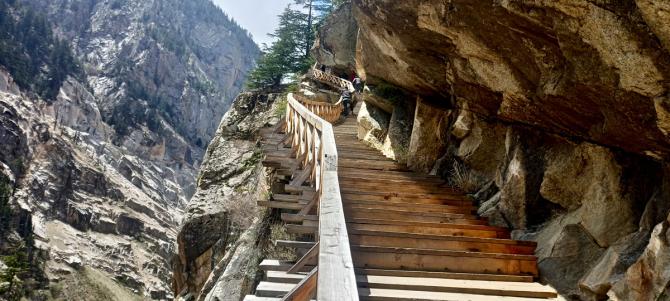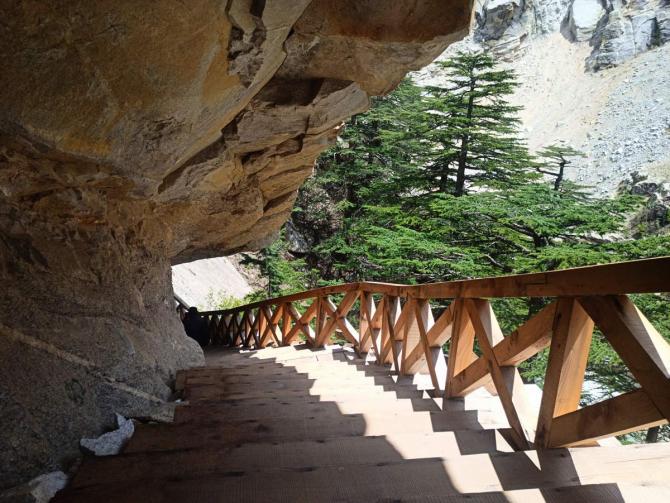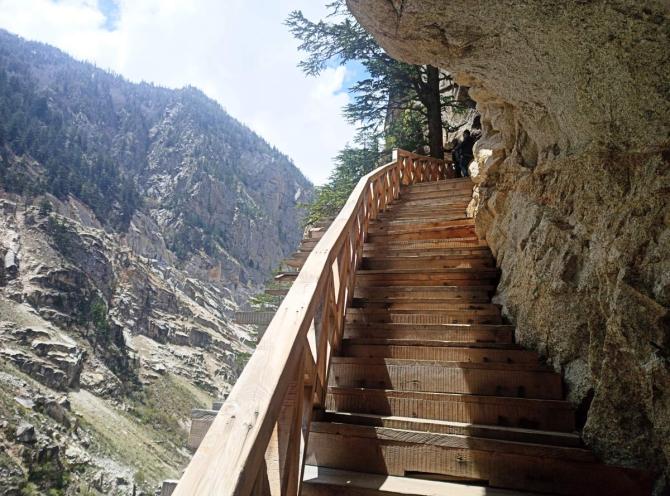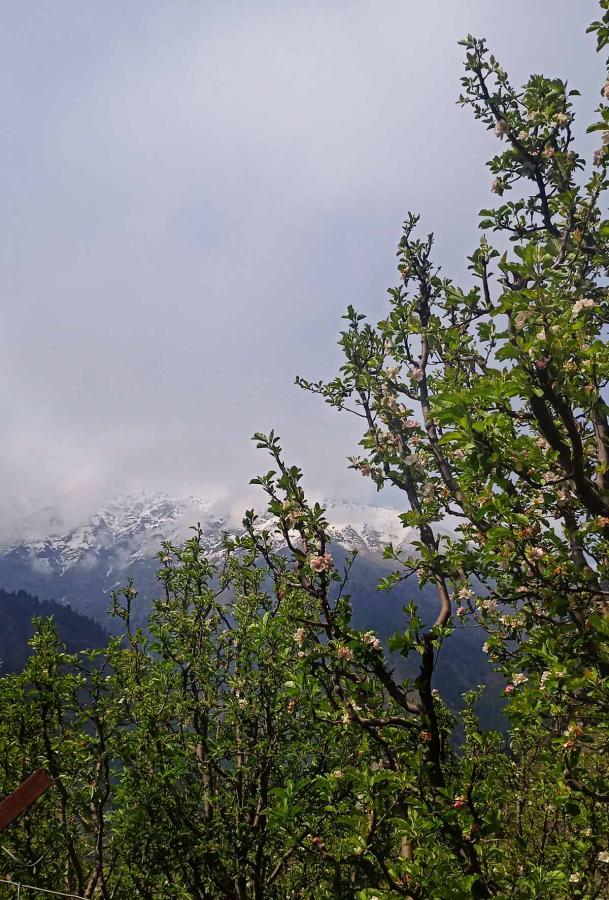 How to reach:
By air: Jolly Grant airport at Dehra Dun is the nearest airport to Gartang Gali, situated almost 250 km away by road.
By rail: The nearest railway station is Rishikesh, located 250 km away by road. Dehradun and Haridwar stations are also close and are options.
By bus: The Uttarakhand state transport bus runs regularly from New Delhi to Uttarkashi. Hire a cab or shared jeep from Uttarkashi to Gartang Gali, which is about 95 km away.
Where to stay: The state government's Garhwal Mandal Vikas Nigam guest house in Harsil is a good option. Alternatively, there are a number of hotels and homestays in the valley.
Source: Read Full Article