Dilwale Dulhania Le Jayenge complete 25 years today. And it's not a normal 25th anniversary like every other film has celebrated. The Shah Rukh Khan-Kajol-Amrish Puri starrer has actually completed 25 years in a theatre (the few months of theatrical shutdown due to lockdown notwithstanding, we're certain it'll return to its customary matinee show at Maratha Mandir once cinema halls reopen in Mumbai) — a feat unprecedented, unparalleled in the history of world. So, to get behind some unknown trivia and interesting anecdotes behind the legend of DDLJ, BollywoodLife caught up with Jatin Pandit (1-half of the film's iconic composer duo, Jatin-Lalit), and the artiste in him was only too willing to take us on a nostalgic ride down memory lane.
Elaborating first on how they landed the film, Jatinji said, "That is a very interesting incident. Panchamda (RD Burman) had died and we had gone to Panchamda's music room to pay our respects. So, Ashaji (Asha Bhosle) was sitting all alone in his room, and we went and touched Ashaji's feet and she started talking to us. She said, 'You both brothers (he and Lalitji) are giving such good music, why you all are not getting into big production house?' So we said, 'Didi, what we normally do is just give good music, but we don't keep moving office to office, our focus is only on giving good music.' She explained us, 'That's a good thing, but it's a commercial field, you have to meet people to get good work.' Then she said, 'Wait, I'll call Yash Raj.' And she called Pamji (Pamela Chopra, Yash Chopra's wife). And she told that these two boys are very good, Jatin and Lalit, why don't you hear them? Pamelaji replied, 'Okay, I'll speak to Yashji and Aditya (Aditya Chopra, their son) and I'll surely forward your message to them. So, this happened and we forgot about it and started working on our new project.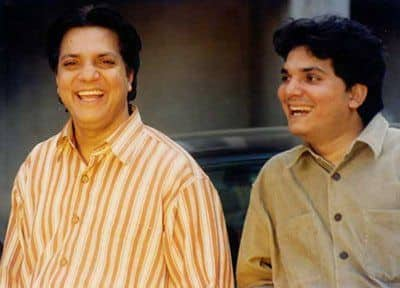 "One fine day, while working in Sunny Super Sound, we got a call from Yash Raj. They said, 'Yashji wants to meet you all for a music sitting, when can you come?' We immediately responded, 'Whenever Yashji wants us to come, we will be there.' So they said, 'Right now come to the office, we'll speak and decide on the music.' So from the studio only we just went for five minutes, met Yashji at his office and he told us to return the day after tomorrow. So, when we went back after two days, we didn't know what is the kind of production and what the film is going to be like and we didn't even know that Aditya Chopra is going to direct it. We just went there for a 1-hour sitting and it went on till three hours. For three hours we kept singing Mehndi Laga Ke Rakhna and Aditya Chopra made up his mind to use that song. Then, after two days, they called us back and told that Aditya Chopra is making a film called Dilwale Dulhania Le Jayenge and we want to bring you all on board as music directors. We were very happy, we signed the agreement, everything went off very well. Then Adi narrated the script and it was amazing, mind-blowing…my, god. The way he was engrossed in the subject, he didn't look once also at any paper, at one go (he narrated it), the whole script was in his system, and we made up our mind, that we are going to do really good work on this film and it was the first film we did with Yash Raj."
Opening up on the painstaking methodology behind the magic of each song in DDLJ, he reminisced, "For all the songs, so many people used to sit. Yashji, Pamji, Madan Mohanji's son, Sanjeev Kohli, sometimes he would sit, sometimes they used to call the DOP, Manmohan Singh, a very nice, musical man, who has done a lot of films with Yashji. And then Aditya Chopra and us would keep grooming the song, gearing up the edges of the song, making it absolutely tight, and then Anand Bakshiji (the legendary lyricist who worked on the film) used to come. And after the song was ready, we used to have at least two sittings with the musicians, with everybody, for the orchestra. Then we would sit with the singers, then Lataji (Lata Mangeshkar) would be given cassettes, we would go to her house also for rehearsals. It was a very, very healthy process. That's why such music was produced. Shah Rukh Khan and Kajol would come once in while for these sittings, but they would call and tell us how much they enjoyed the songs after hearing them. Shah Rukh used to call more."
Coming to the one tune that took some convincing for Adi, Jatin Pandit continued, "Aditya was feeling that Zara Sa Jhoom Loon Main was too soft for the situation, because the girl is drunk, so how can she be so active, so jumpy, so aggressive when she's intoxicated. But then, we again all had a grand sitting and Anand Bakshiji was also sitting there. And he was in favour of the song, he was very happy with that song. So, Anand Bakshi said, 'See ,when you get intoxicated, the intoxication reacts according to your age. If an old man is drunk, he'll probably become very slow. But if a young, energetic person has had it (excessive liquor) for the first time, he will jump, he'll be out of control.' His logic was so correct behind it that Yashji said, 'Correct bol raha hain (he's speaking correctly). And when the song was recorded, Shah Rukh called himself and told me, 'Bahut accha gana hain, main bahut jamaunga isko (it's a very nice song, I'll perform very well on it).'"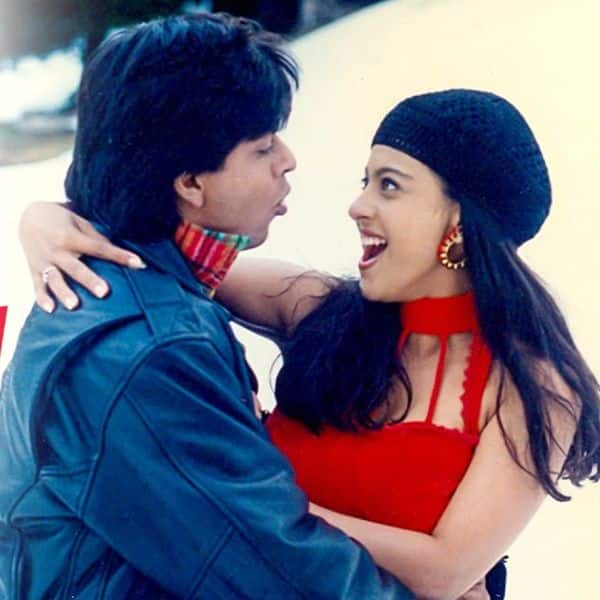 On the topic of his most cherished memories from the film, he added, "My favourite memory was that I got on a one-to-one basis with Lataji. She was so comfortable with me and she would joke around, pick up something from the plate and chew, a kind of friendship had developed between us. Even Yashji was very happy with the music, became very comfortable with us, started treating us like his own children. Pamji was also very comfortable, she used to enjoy sitting with us. In fact, Pamji used to come to our sitting room. Yashji was normally at his place, but Pamji would come to our sitting room."
Of course, we all know the kind of legendary actor-composer duo that Jatin-Lalit formed with SRK after Dilwale Dulhania Le Jayenge. Highlighting how their bond with the superstar was forged, Jatin saab recalled, "Yes…yes. Shah Rukh was very comfortable with us. He would say, 'Mereko tension nahin hain, tum accha hi karoge (I have no tension, you will produce good work).' Even for his own productions, Phir Bhi Dil Hai Hindustani, Chalte Chalte…he took us only. He was very friendly and he knew that we (work well with him)…and Shah Rukh can carry strong melodies, you know. So, our equation became set. Like how there was RD Burman-Rajesh Khanna, likewise it was Shah Rukh Khan-Jatin Lalit after DDLJ."
Signing off, he stated, "It's such a nice feeling. 25 years of this one film, which I never ever dreamed that I'll have a film that'll complete 25 years. 25 hafte ka suna tha, 25 mahine ka suna tha, 25 saal ka na dekha na suna, aur abhi bhi chal rahi hain (I heard of 25 weeks, I heard of 25 months, I never heard or saw 25 years, and it's still running)."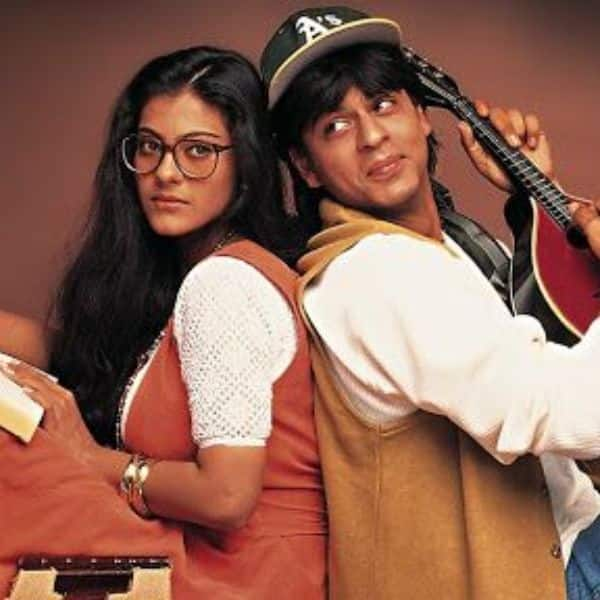 A timeless interview for a timeless, ageless film of the ages. There are romantic films, there are love stories, but there'll never be another like Dilwale Dulhania Le Jayenge in all of Indian cinema.
Source: Read Full Article