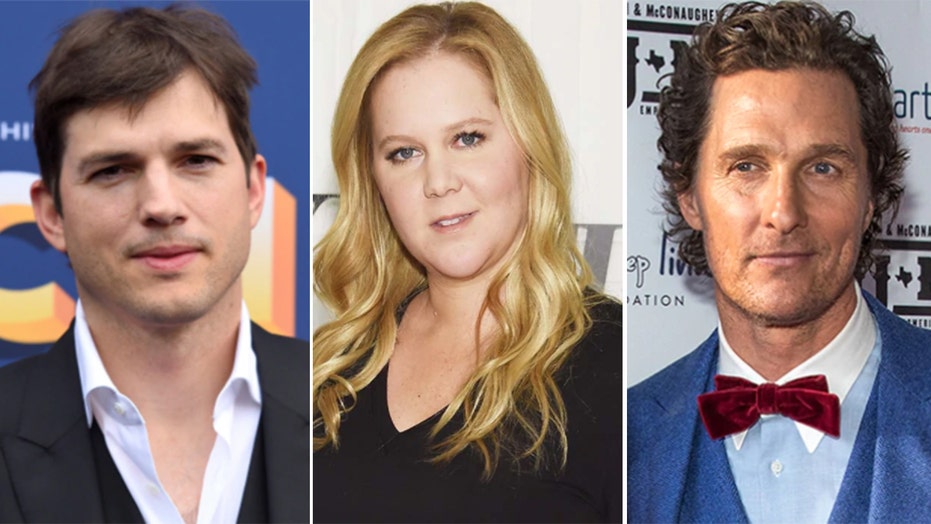 Fox News Flash top entertainment headlines for January 28
Fox News Flash top entertainment and celebrity headlines are here. Check out what's clicking today in entertainment.
It's almost time for one of the biggest sporting events of the year — the 2021 Super Bowl — and much like years past, it is sure to be a star-studded show.
In addition to The Weeknd's anticipated halftime performance, stars will be seen on the small screen in big ways. In between the nail-biting football game, keep a look out for some of your favorite movie and television stars who will appear in iconic commercials.
Find below a list of all of the celebrities who have been tapped as the stars of ads you won't want to miss on Sunday.
SUPER BOWL HALFTIME PERFORMER ANNOUNCED AS THE WEEKND
Amy Schumer
These three entertainers are featured in an Super Bowl LV ad for Doritos. In a teaser revealed earlier this month, Jimmy Kimmel and Mindy Kaling are on the late-night host's set as they discuss a mystery person, who according to Kimmel, has "a new look…that no one's ever had before." Another snippet released later revealed the identity of the person as Matthew McConaughey. The spot will promote the return of Doritos' 3D crunch.
Ashton Kutcher and Mila Kunis
Celebrity couple Ashton Kutcher and Mila Kunis will both appear in an upcoming Cheetos spot. In a teaser, Kunis can be seen delivering a tearful monologue to the camera.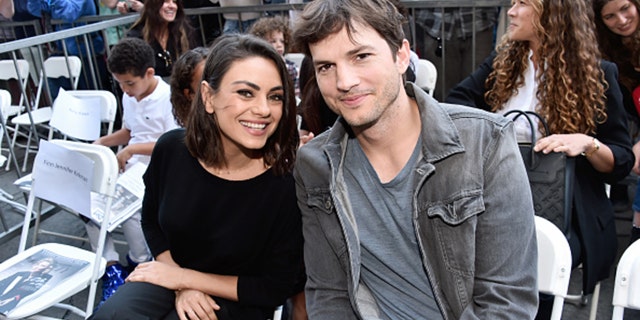 Mila Kunis (left) and Ashton Kutcher (right) will reunite on the small screen in a Cheetos ad that will run during the Super Bowl.
(2018 Getty Images)
"What exactly are you insinuating? You think that I would do that to you, to go behind your back after everythign that we've been through? I can't even look at you!" Kunis sobs before turning around to singer Shaggy and asking, "Ugh, too much?"
Kutcher appears in a separate teaser for the brand's upcoming commercial. The couple met and starred in "That '70s Show" years ago.
Martha Stewart, John Travolta, Carl Weathers and Leslie David Baker
Martha Stewart, John Travolta and his daughter, Ella Travolta, "The Office" star Leslie Baker and "The Mandalorian" star Carl Weathers are all set to star in a commercial on Sunday for ScottsMiracle-Gro.
The 45-second spot shows the celebs partaking in various activities in a backyard. John Travolta is busy capturing a dance video with his daughter, Ella, while Stewart is busy tending to her vegetable garden.
It also stars fitness professional Emma Lovewell and NASCAR driver Kyle Busch. Weathers is enjoying taking some swings of his golf club, while Baker can be seen firing up a grill.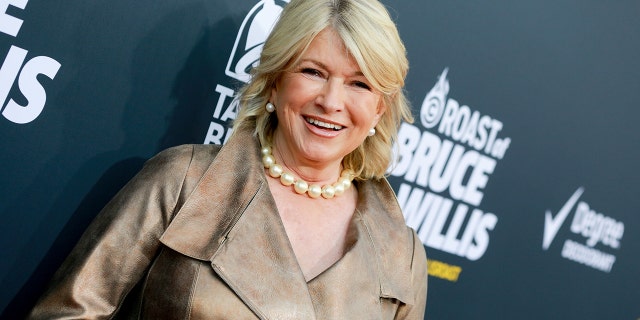 Martha Stewart will star in a Super Bowl LV commercial also featuring actor John Travolta and his daughter, Ella Travotlta, among other celebrities.
(Rich Fury/Getty Images)
"The idea behind this Super Bowl campaign is a continuation of what we've been doing for our brands over the last year—building relationships with new consumers who have entered the category," said John Sass, vice president of advertising at ScottsMiracle-Gro. "We're meeting them where they are, from TikTok to Instagram to the Super Bowl, with breakthrough and dynamic creative ideas that we've crafted with our partners at VaynerMedia."
Daveed Diggs
The "Hamilton" star will be featured in a commerical for DoorDash, alongside some familiar "Sesame Street" characters.
Jason Alexander
"Seinfeld" actor Jason Alexander discussed his excitement about starring in a commercial during the big game. He's set to appear in Tide's upcoming spot for one of its detergents. Speaking about the gig to People magazine, he called it a "really flattering" given the audience is so large.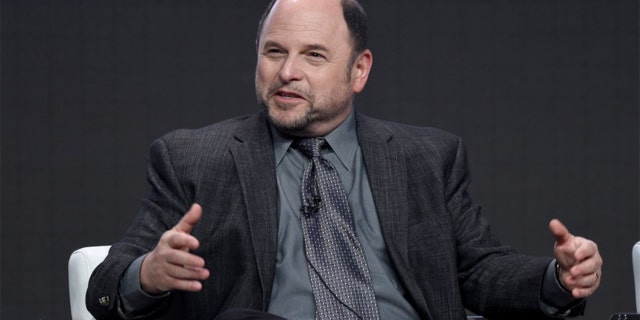 'Seinfeld' star Jason Alexander expressed his excitement about appearing in a spot for this year's Super Bowl.
(Chris Pizzello/Invision/AP)
"It's kind of like when you're doing a TV show and they give you the best slot in television," he said.
Nick Jonas
One third of the Jonas Brothers is set to star in a Super Bowl LV ad on Sunday. Nick Jonas, 28, will star in Dexcom's first-ever spot during the big game.
Jonas, who has Type 1 diabetes, said this partnership will allow him to raise awareness for the disease, as well as a device Dexcom has created that helps people measure their glucose levels in real-time.
2021 SUPER BOWL: THE WEEKND SPENT $7M TO 'MAKE THIS HALFTIME SHOW BE WHAT HE ENVISIONED,' MANAGER SAYS
"Too many people with diabetes suffer through painful, antiquated fingerpricks because they don't know a better way exists," the singer said in a statement. "I truly believe people with diabetes deserve the absolute best care, and that's really the spirit of my first Super Bowl commercial. It means so much to me to bring this message of awareness and the need for improved CGM access to as many people with diabetes as possible."
Lenny Kravitz
Grammy award-winning musician Lenny Kravitz will also be a familiar face on your small screen on Sunday. Stella Artois announced Kravitz, 56, as the star of its upcoming film titled "Heartbeat Billionaire." The singer will be seen delivering a poem as he plays a drum and guitar. His iconic song "It Ain't Over Til It's Over" will also be heard in the background.
Post Malone, Cedric the Entertainer
Post Malone and Cedric the Entertainer have teamed up with Bud Light for its commercial titled "Bud Light Legends." In the ad, the entertainers join forces to help a delivery driver save a sideways Bud Light Truck.
Speaking of his participation, Malone, 25, said: "Back again with Bud Light for Super Bowl LV, honored to share the screen with such legends."
CLICK HERE TO GET THE FOX NEWS APP
Cedric the Entertainer also spoke out, explaining it's been 25 years since he partnered with the brand.
"I can't believe it's been twenty years since some of my most memorable moments with my friends at Bud Light. I am thrilled to be featured in this year's Super Bowl ad and loved reuniting with fellow Bud Light Legends to bring some fun to the game," he shared.
Source: Read Full Article